Transportation Noise Reduction
Roads
Road traffic contributes to most of the noise in and around a city. Road traffic alone contributes to the majority of noise heard over a twenty-four hour period. The problem is that the noise source is a line source not a point source, and is more like a cylinder of noise than a sphere of noise so car noises only decrease by 3dB for each doubling of distance from the source. The source is measured from approximately 8 feet above the road surface at receiver points of interest. In general, road noise from the frictional contact between the vehicle and the ground and air movement will exceed the engine noise of a vehicle at speeds higher than 37 mph. Exceptions will exist at intersections, hills, and changes in engine speed or power exerted.
Noise barriers have been around and modified for decades. Some of the variables that affect the outcome of traffic barriers are the line of sight (transmitted path), angle of incident, related to the (diffracted path), and the indirect path of transmission (reflected path) to the receivers of the noise.
Barriers need to be as close to the noise or receiver as possible. The greater the barrier height from the line of sight, the greater the attenuation. Barriers should be solid, >4 lbs. per sq. ft. and airtight. However the materials used need not exceed the attenuation from diffraction effects. End diffraction effects will considerably hinder the attenuation of a barrier. Make sure the barrier is 4 times the length of the distance from the barrier to the receiver.
Acoustiblok's All Weather Sound Panels (AWSP's) can be an excellent resolve for many types of issues involving roadway and railway noise. The panels can be implemented in an infinite configuration of height and length. The panels are impervious to the elements; hurricane tested at over 270mph, have high mass and absorption elements, and can be a permanent or temporary solution.
Please feel free to contact us to speak with a traffic noise specialist.
Bridges
Bridge joints make noise, and a loud noise at that. You may hear a muffled noise from inside your vehicle, but those within earshot hear a much louder sound. Traveling over bridge joints in a motorized vehicle creates a short noise impulse that ranges from 70-105 decibels. How loud is that? It is as loud as a garbage disposal, dishwasher or lawnmower. If the bridge joint is broken or damaged, it can get as loud as a bulldozer. These joints may also have mechanical components that rub or squeak. Our (B-JIM) bridge joint isolation material system mitigates these noisy sections of a bridge.
To read more about the noise problems generated by bridges and to see some solutions for those problems, click here.
Rail
Railway noise has several areas that can raise a challenge in terms of acoustic mitigation. Large freight trains have a couple of different noises to reduce: one is the sound of those big diesel locomotive engines; it's loud, low, and constantly moving. The other is the track noise created by the steel wheels riding on the steel track; this is in the higher frequency range and just as intense.
This noise source is called a line source not a point source, and is more like a cylinder of noise than a sphere of noise so train noise only decreases by 3db for each doubling of distance from the source.
Modern day electric trains don't have the loud diesel engines creating that low frequency we have all heard when a train is passing, but they do have entirely different problems; they make noise when they start moving and when they slow down pulling into the station. They create noise due to the velocity at which they travel. They also have massive fans that generate a lot of noise in front, underneath and on the top of the trains. These noises are a problem as there may be tighter constraints in and around train stations and rail lines. These areas create a lot of reflective paths for these noises. Due to the thickness of our All Weather Sound Panels (AWSP's), it makes for an easy resolve near the tracks. Our panels can be tied to a railing or attached to an existing wall. This is all to absorb some of the more critical and annoying high frequencies from the train motor spool up as well as the track noise. AWSP's can easily follow a twisty track along the countryside or fit in tight areas in or near inner city stations.
If you need a highly sustainable, high performance, easy to implement solution for a rail project, Acoustiblok's "All Weather Sound Panels" are the solution. At a mere two inches thick, delivering a NRC of 1.0, and a STC of 30, these panels work incredibly well.
Please feel free to contact us directly to speak with a railway noise specialist.
To learn more about rail generated noise problems and how to deal with them, click here.
Nautical
Ships, yachts, and boats of all kinds make a great way to explore our waterways, but to move these giant vessels you must have some serious horsepower and that requires large engines that produce an immense amount of energy and noise!
The majority of these vessels have inboard engine compartments that also act as resonant cavities forcing a lot of the noise from the engine directly into connected areas of the ship. Since you can't eliminate the noise coming off the engine, you must stop it as close to the source as possible.
Acoustiblok (Blok16, Blok16a and Blok32) has many advantages for this application. First of all, it is extremely flexible which makes it easy to maneuver and manipulate into tight spots. Secondly, it has great mass and internal damping which enables it to convert acoustical energy into frictional energy, dissipating the sound into its own mass (STC 26-32) which conversely reduces the amount of sound transmission to the other areas of the ship. Last, but definitely not least, Blok16, Blok16a and Blok32 are water, mold and mildew proof. This gives you a sustainable solution that will not eventually breakdown or lose effectiveness in a harsh environment such as the open sea.
The cabins in the front of this particular ship have been enhanced for sound isolation utilizing Acoustiblok on all the interior partition walls. The effect was an incredible reduction of noise penetrating these sleeping quarters. Due to the 1/8th inch thickness, this application required no change in the design of the ship.
Crews at sea have enough stress to deal with without worrying about getting some undisturbed sleep when they get the chance. In dangerous work areas on a ship, one false move and it could be your last. A fatigued crewman is the last thing you want on deck.
The other areas that need to have an absence of noise are the common recreation and dining areas. There's enough noise on deck during your shift. When the crew gets a break it needs to be free of the noise levels they are exposed to all day long. Their ears need to have a break as well as their bodies. Acoustiblok can help with all these areas on a commercial or industrial shipping vessel.
Acoustiblok will also S.O.S. on our personal recreation boats. If someone needs to go below for an afternoon nap, or just wants to block out the fun in the sun going on up top, Acoustiblok is the easiest and most cost effective way to treat your personal boat.
Please call us and we will put you through to one of our nautical specialists that understands your issues and can provide solutions to your noise problems.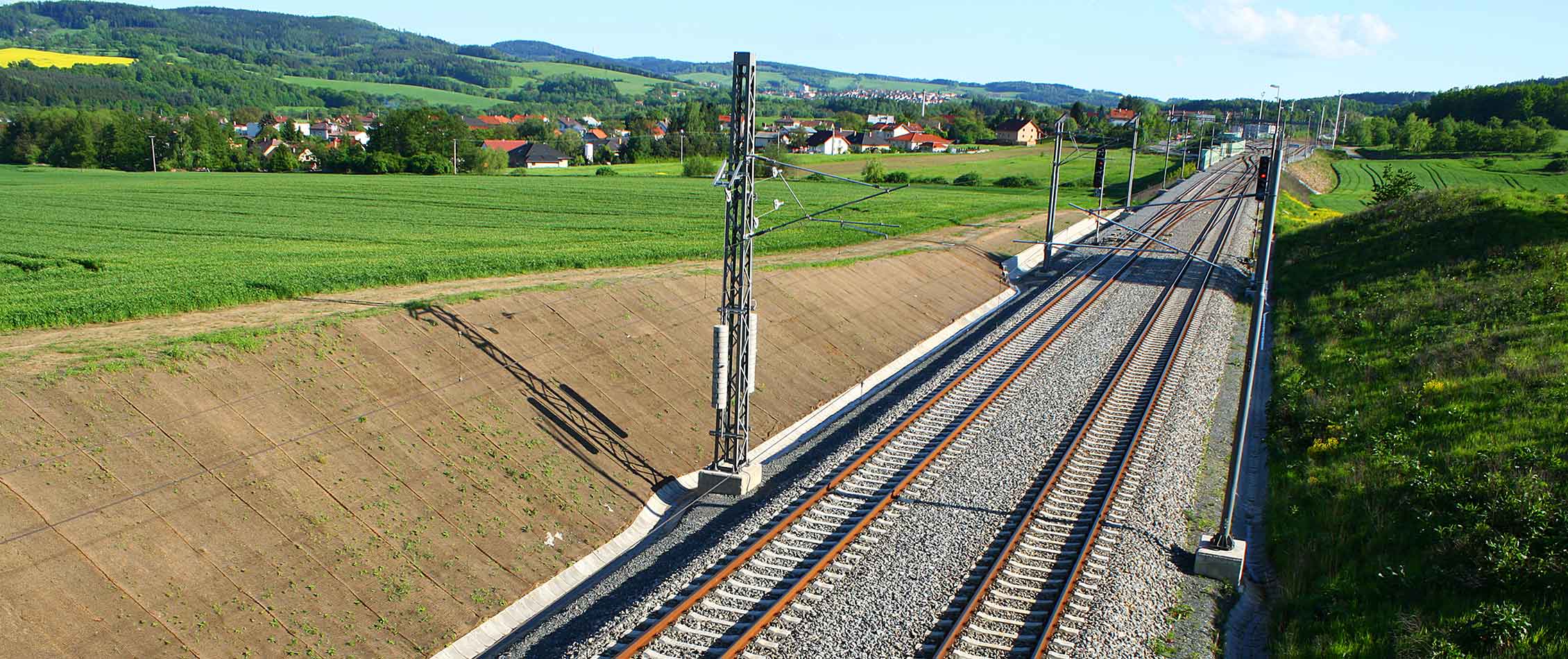 Transportation Noise Reduction
Noisy roads, noisy bridges and noisy railways, the ever-growing population will only make this problem worse. As more and more transportation lanes open up they will most definitely encroach on our residential communities and work places. This means that more thought will need to be put into isolating these transportation corridors to make our communities livable. Acoustiblok can help at the conceptual stages of some of these projects and also at post construction stages. Our patented HAWSP's (Hurricane All Weather Sound Panels) and our AF-6 (Acoustifence) are great solutions to this ever-growing problem. We would love to hear from you should you have a transportation noise challenge that needs a resolve.