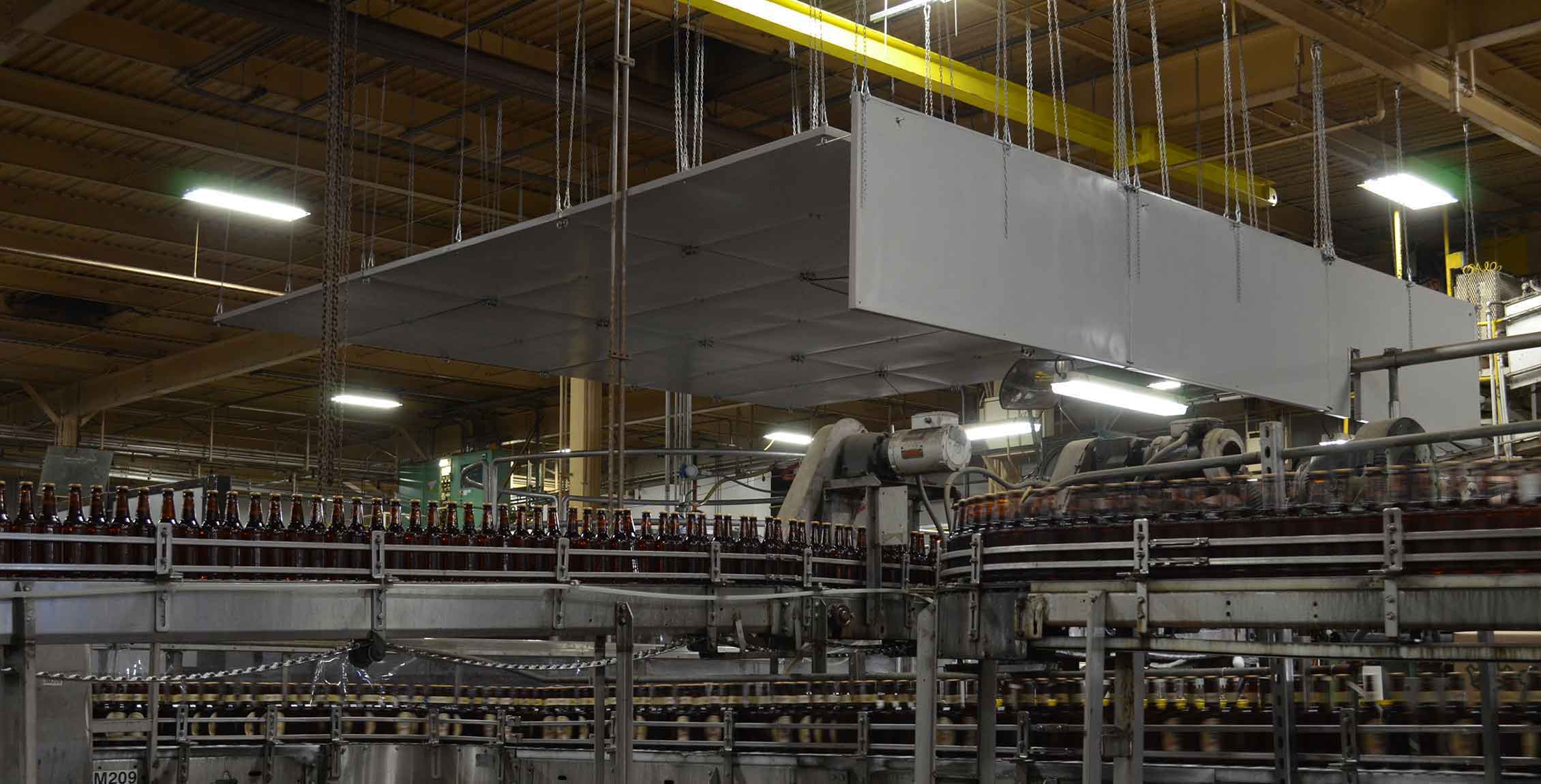 Quiet-Cloud® (QC-2)
Sound Absorption Panels
QC-2 is the model for our "Quiet-Cloud". We have created a high performance, sustainable and versatile solution for reflection build-up and reflection control. A sound panel that can withstand harsh environments while absorbing more sound/noise than most commercial and residential sound panels.
A reflective space can increase the overall volume of noise in that space exponentially! If a sound or noise is created in a space with lots of parallel-hard surfaces, the sound will linger for long periods of time. The problem is that if the sound or noise has a lot of intensity and goes on for long periods of time, sound/noise levels will get louder then the original source of the sound/noise itself. The only way to prevent this is to install materials that can absorb the sound/noise on the hard surfaces of the space. This brings us to our Quiet-Cloud, (QC-2).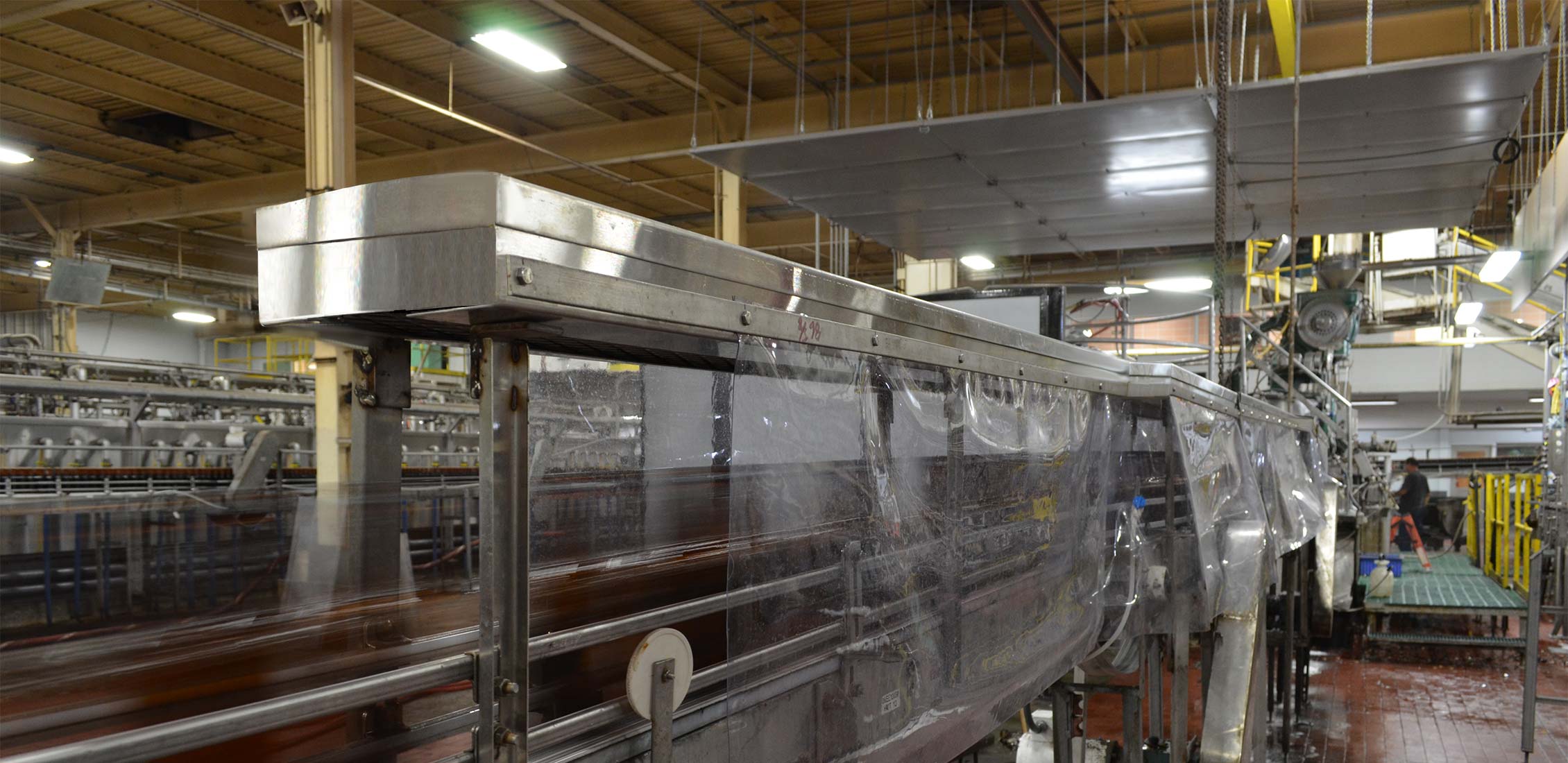 Below are some key elements that make our Quiet-Cloud® so unique and versatile in a sea of inferior solutions.
1. An NRC of 1.0 (no reflections off of the face of a QC-2)
2. "0" Flame, "0" Smoke development (can withstand temperatures up to 1,000 degrees)
3. Six sides of absorption (60% more absorption then typical flat panels)
4. Hydrophobic absorption core (repels water)
5. Heavy gauge, perforated aluminum exterior shell (powder coating available)
6. Horizontal or vertical orientations can be achieved (Cloud, banner or wall mountable)
7. Extremely light-weight
8. Custom NRC/STC version available upon request (Blok16 and solid backs yield STC29)
9. Standard and custom sizes from 91" x 43" (231mm x 109mm) to almost anything smaller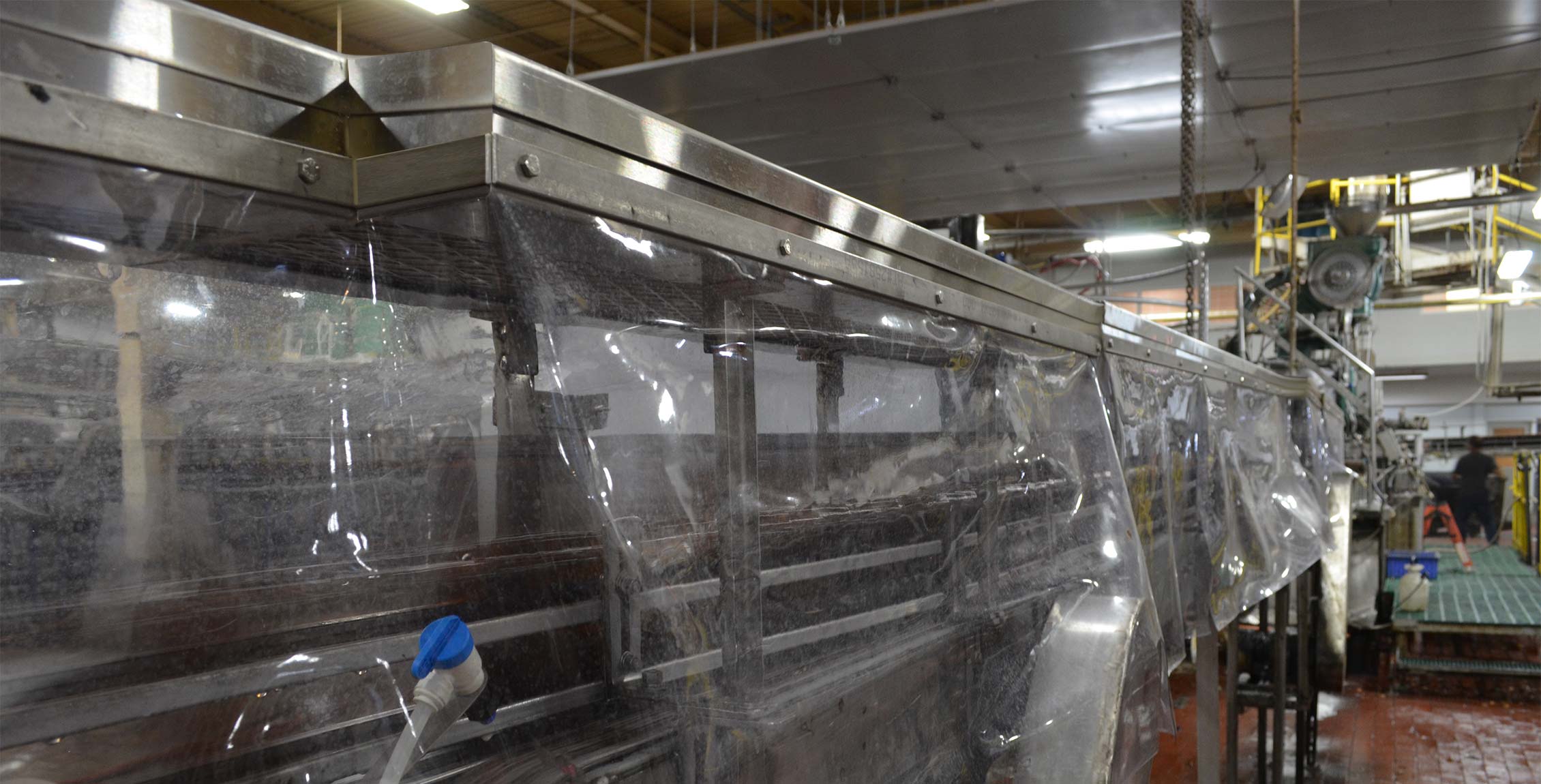 A custom cover was built over this high speed bottling line, utilizing QuietFiber® to absorb the harsh noise generated by the clanking of the bottles.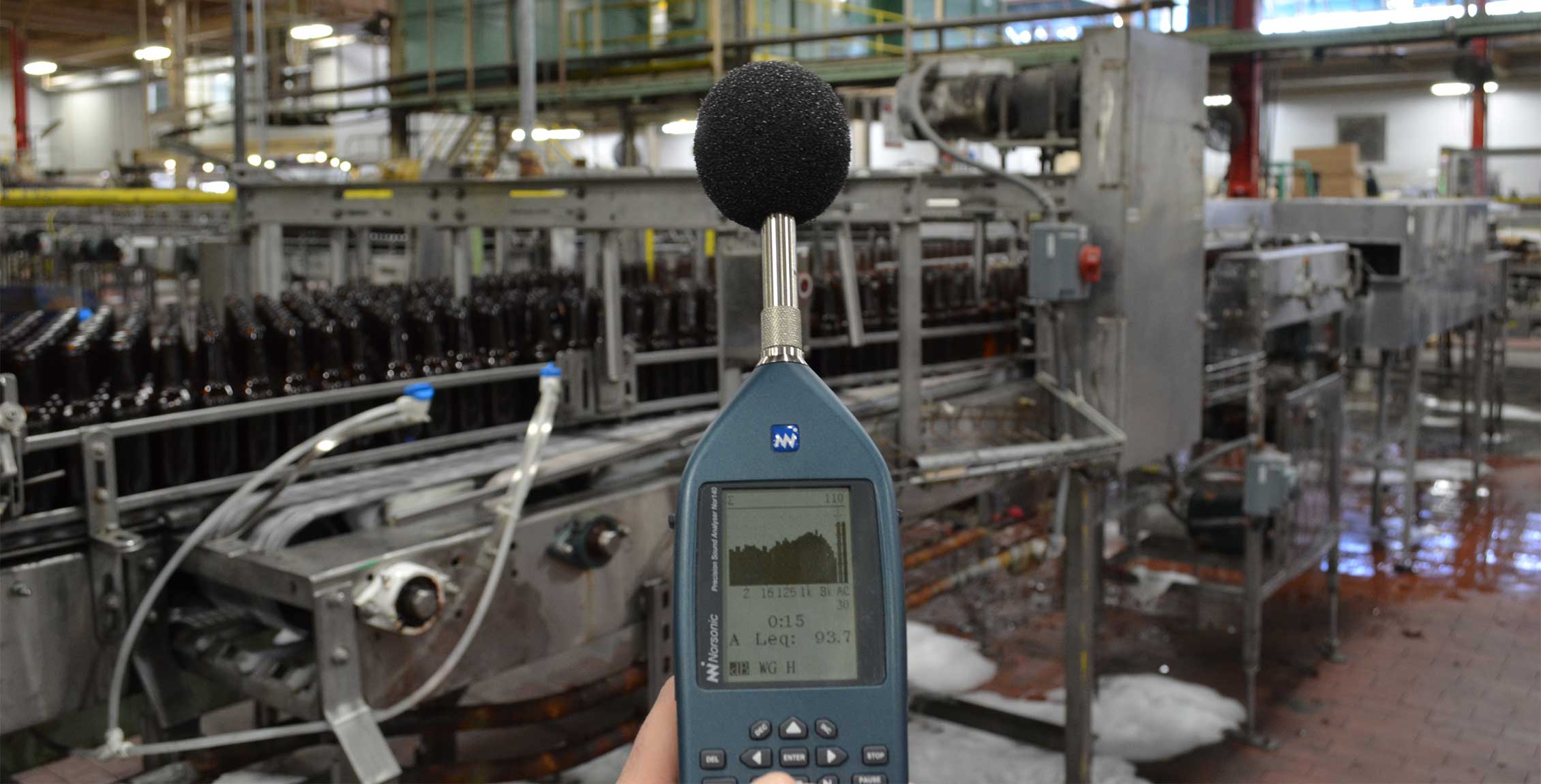 Bottling Plant Noise Level Readings
The sound meter displays the severity of this bottling plant's noise problem.
Note the large spike in the 4K frequency range, which is the exact frequency at which the human ear canal resonates.  Such a high level in this frequency range represents a serious noise problem that management wanted to improve.

Before and after installation of Quiet-Cloud® panels at this bottling facility.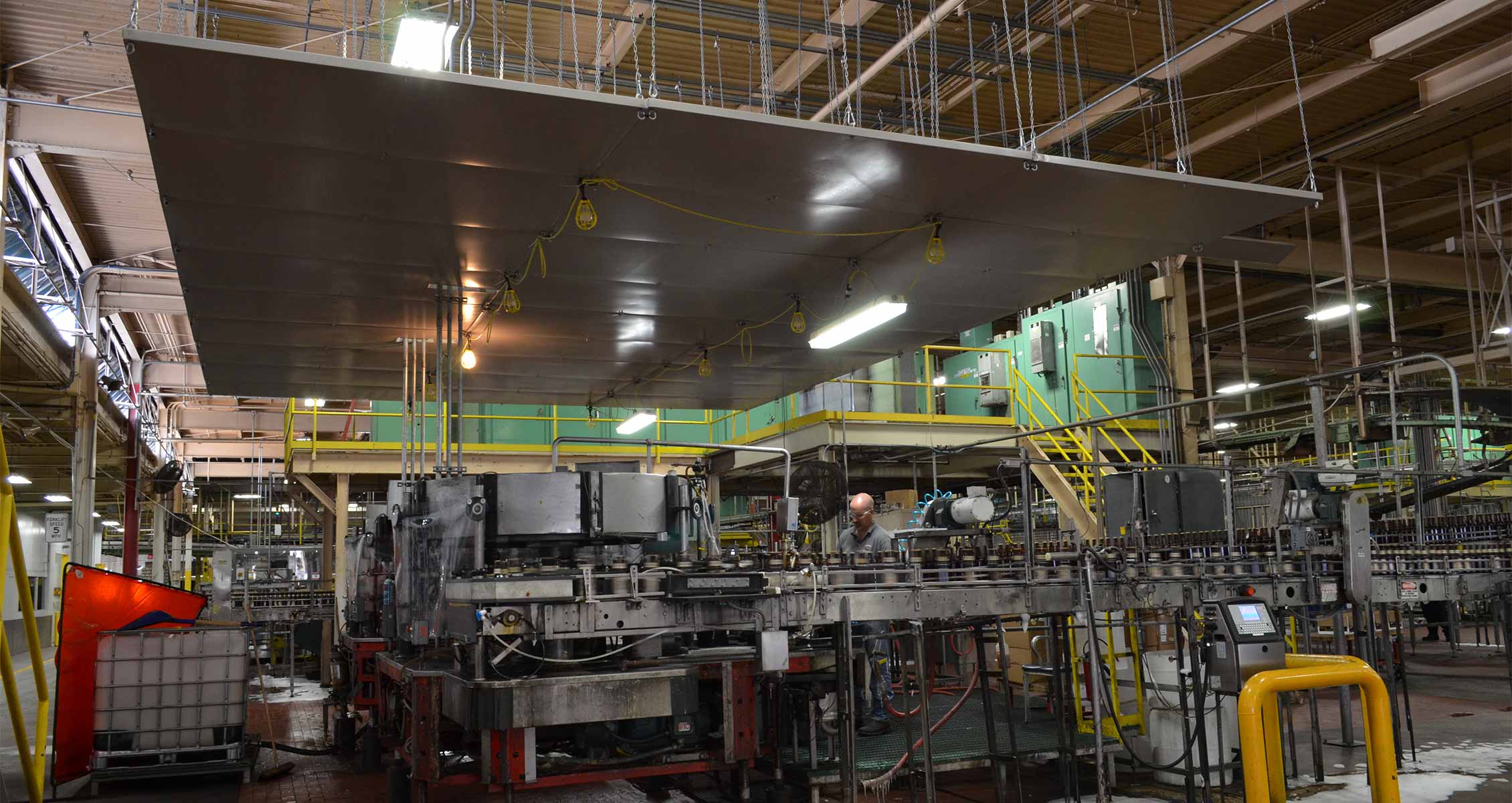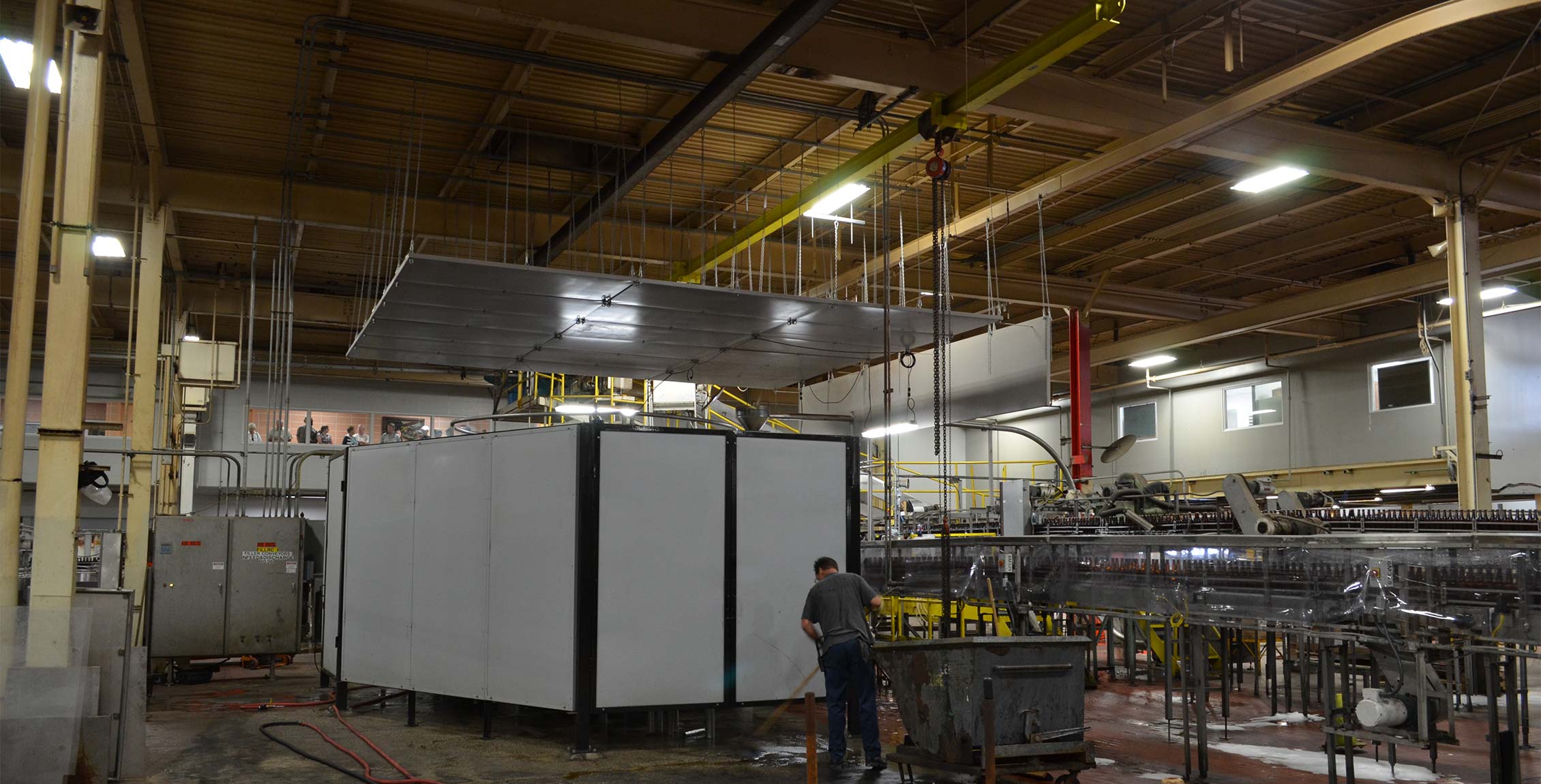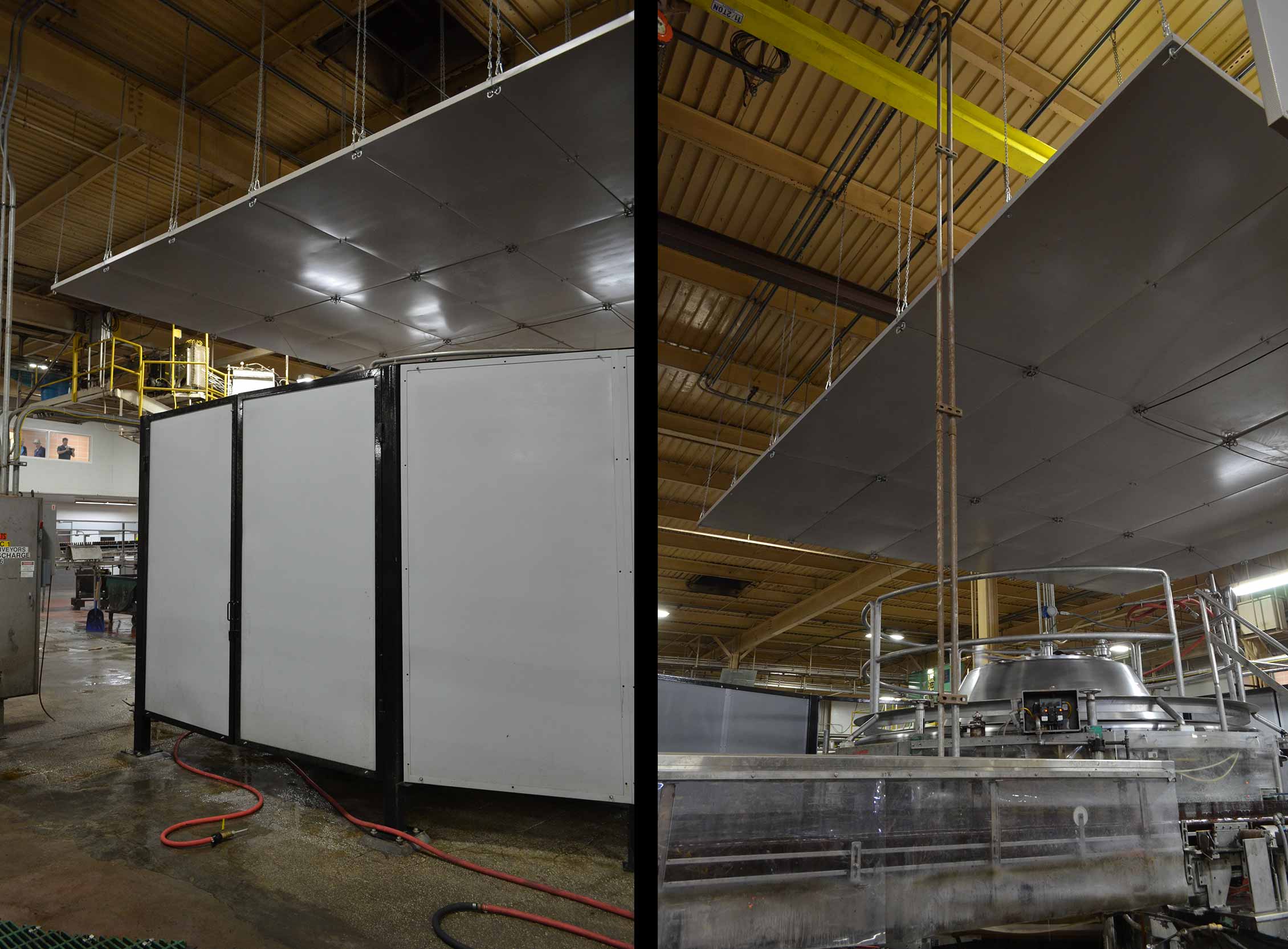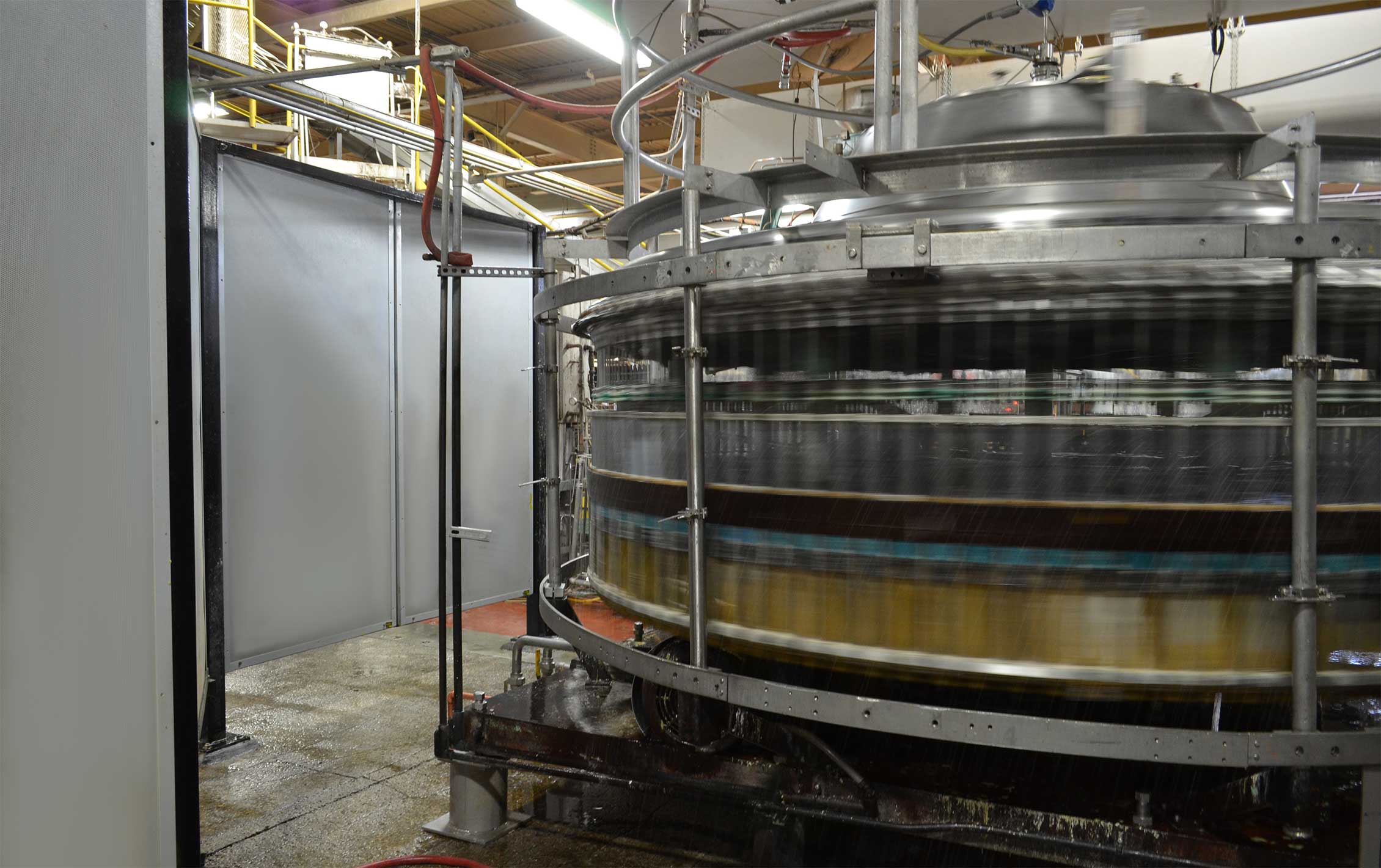 Quiet-Cloud® Sound Absorption Panels

Quiet-Cloud® Sound Absorption Panels
Documents