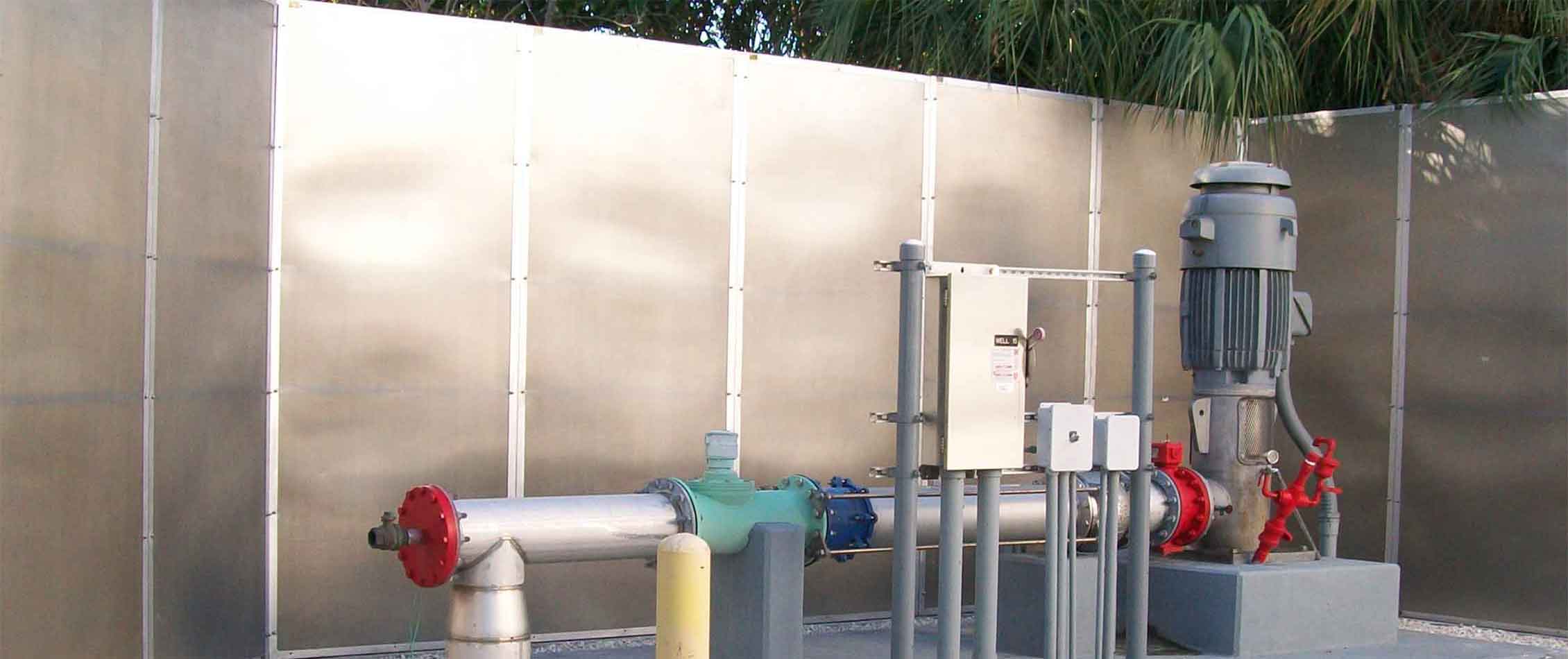 All Weather Sound Panels®
The Panels
Our patented All Weather Sound Panels® give you high sound transmission loss coupled with high sound absorption, all in a weather resistant package. We engineered these incredibly durable and easily maintained panels specifically to resist the most rigorous industrial uses and outdoor environments.
The panels present an amazing profile of just 2". We produce them in four standard rectangular sizes, but can custom make them in any size, provided the shape is square or rectangular.
All Weather Sound Panels®
Hurricane & Industrial
Panel Versions
We have two panel versions available:
Hurricane All Weather Sound Panels
Industrial All Weather Sound Panels
Panel Specs
The panels have an acoustical performance of STC 30 and NRC 1.0. This yields a sound transmission loss of 30dB with zero reflections off the face of the panel.
Both panels have similar specifications:
A UL 723 classification (ASTM E84-07, Test for Surface Burning Characteristics of Building Materials)
A strain hardened 0.040" (1.016mm) corrosion resistant perforated aluminum fascia
A strain hardened 0.032",(0.813mm) corrosion resistant solid back for higher fire ratings.
A welded 2" aluminum extruded frame assembly.
The primary difference between the two models is that the Hurricane AWSPs can withstand wind loads of over 270mph (static air pressure test, TAS202).
Uses for All Weather Sound Panels®
Highway Road Noise
Stadiums
Railroad Yards
Churches
Noisy Air Conditioner Compressors and Fans
Kitchens
Gymnasiums
Kennels
Marine Vessels
Engine Noise
Auditoriums
Transportation Barriers
Industrial Machinery Areas
Engine Test Cells
Power Plants
Shooting Ranges
Subways
Zoos
Mining Operations
Recording Studios
Airports
Commercial Vehicles
Community Noise Control
Schools
Correctional Facilities
Hospitals
Childcare Centers
Racetracks
Swimming Pool Areas
Restaurants
Construction Sites
Night Clubs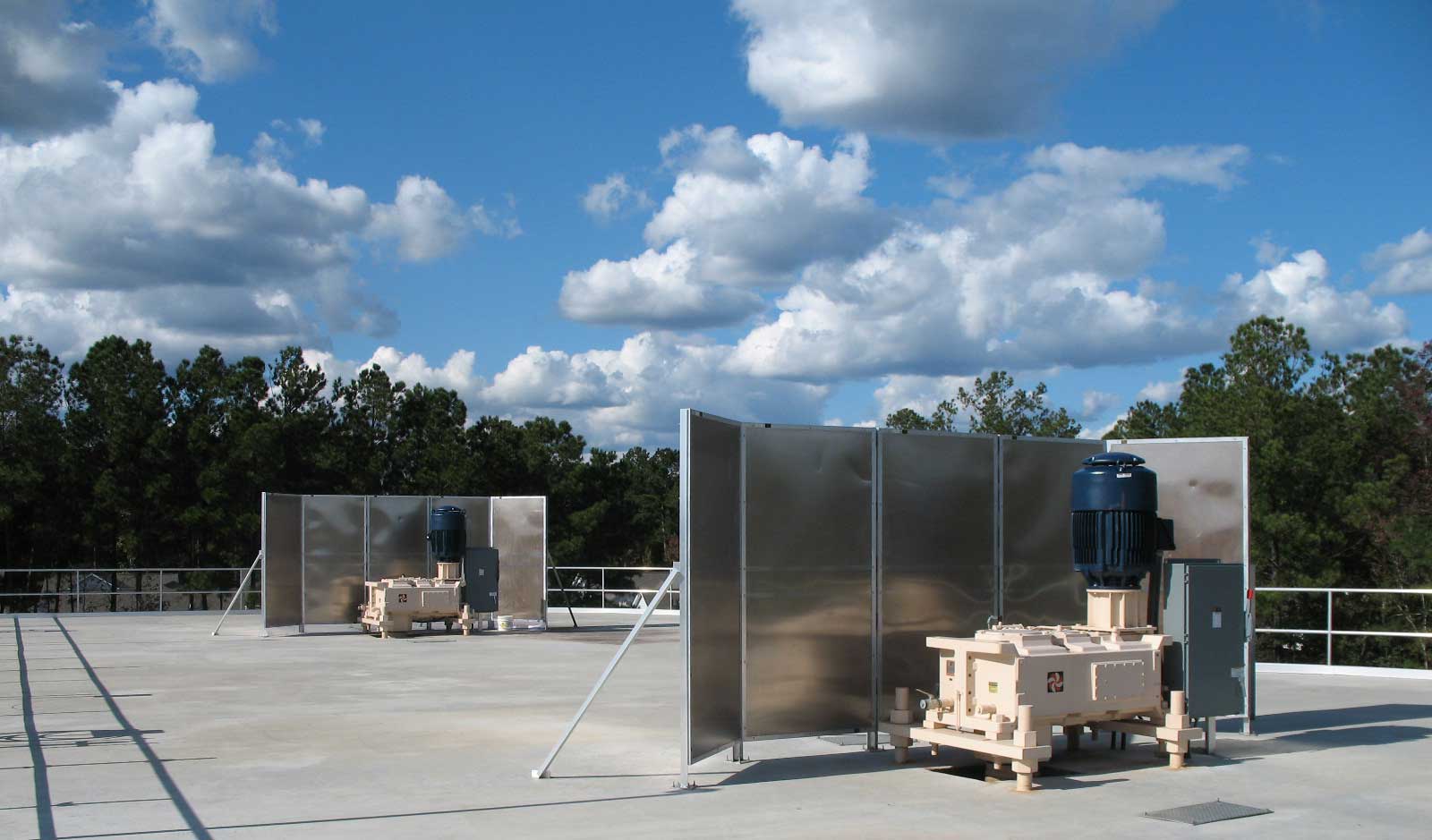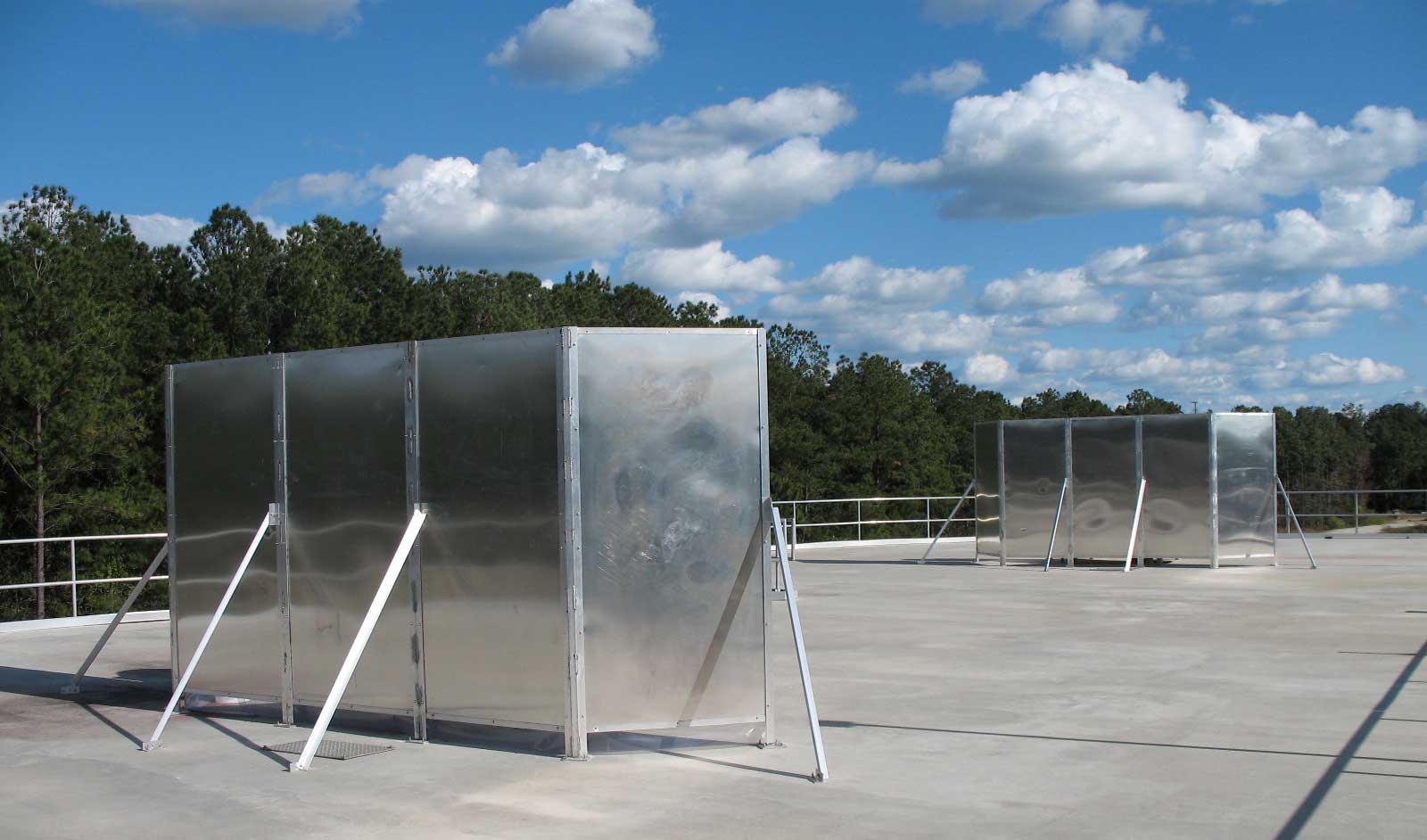 All Weather Sound Panels®
90 Degree Corner Round & T-Bar Connectors
This image shows the custom 4-1/8″ x 4-1/8″ x 1/4″ extruded aluminum, 90 degree corner-round connector, incorporating the 6063-T6 alloy mill finish. This connector is used to secure All Weather Sound Panels when a right angle is required for assembly.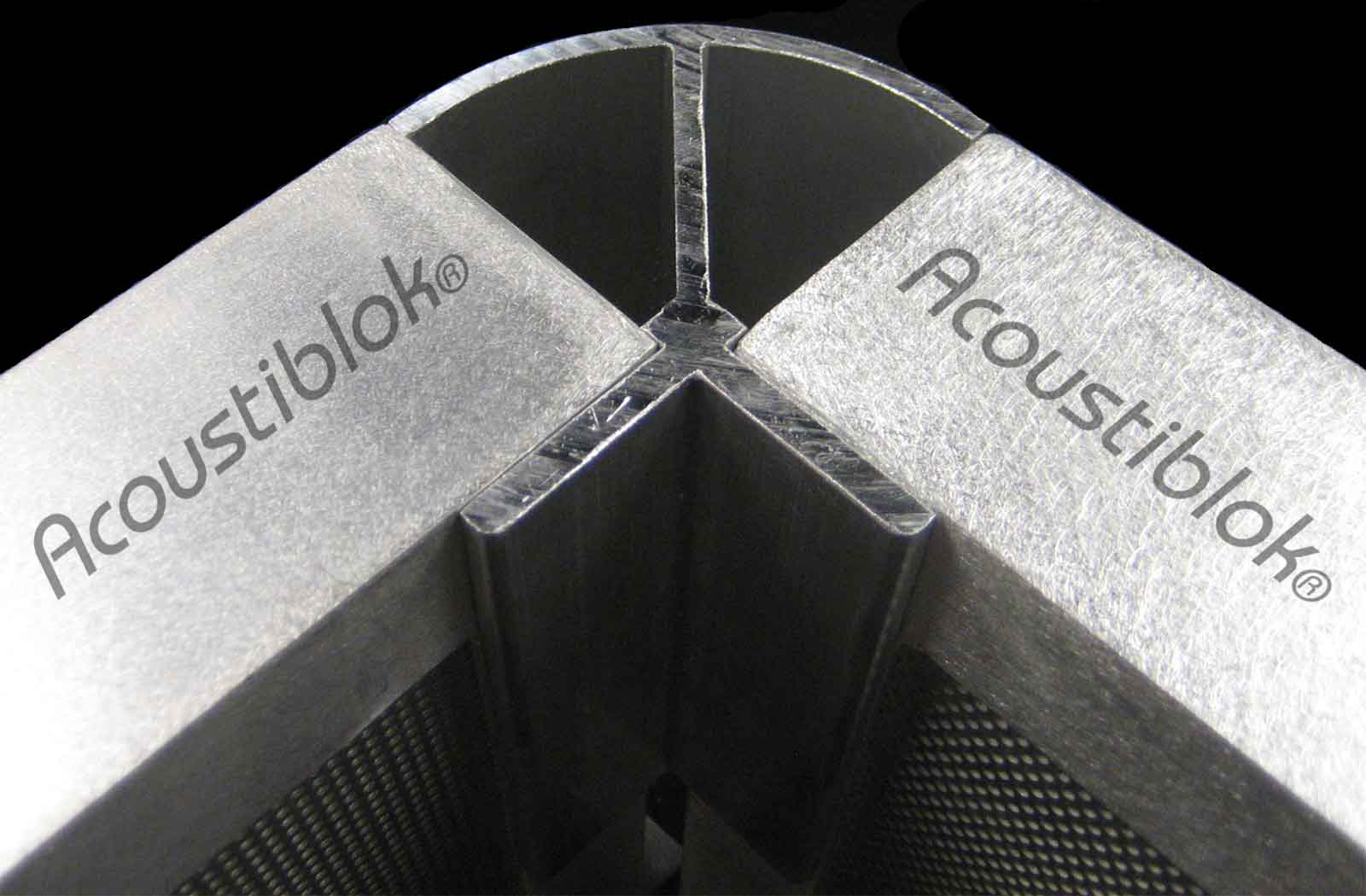 All Weather Sound Panels®
Documents