[fusion_builder_container admin_label="" hundred_percent="yes" equal_height_columns="no" menu_anchor="" hide_on_mobile="no" class="nopadding" id="" background_color="" background_image="" background_position="center center" background_repeat="no-repeat" fade="yes" background_parallax="none" enable_mobile="no" parallax_speed="0.1″ video_mp4="" video_webm="" video_ogv="" video_url="" video_aspect_ratio="16:9″ video_loop="yes" video_mute="yes" video_preview_image="" border_size="0px" border_color="" border_style="solid" margin_top="" margin_bottom="" padding_top="" padding_right="0px" padding_bottom="" padding_left="0px"][fusion_builder_row][fusion_builder_column type="1_1″ layout="1_1″ spacing="yes" center_content="no" hover_type="none" link="" min_height="none" hide_on_mobile="no" class="" id="" background_color="" background_image="" background_position="left top" undefined="" background_repeat="no-repeat" border_size="" border_color="" border_style="solid" border_position="all" padding="" margin_top="-20px" margin_bottom="0px" animation_type="" animation_direction="left" animation_speed="0.3″ animation_offset="" last="no"][fusion_imageframe image_id="37870″ style_type="none" stylecolor="" hover_type="none" bordersize="" bordercolor="" borderradius="" align="center" lightbox="no" gallery_id="" lightbox_image="" alt="" link="" linktarget="_self" hide_on_mobile="small-visibility,medium-visibility,large-visibility" class="" id="" animation_type="" animation_direction="left" animation_speed="0.3″ animation_offset=""]https://testsite.acoustiblok.com/wp-content/uploads/AFPublix2260ReducedNewBush.jpg[/fusion_imageframe][/fusion_builder_column][/fusion_builder_row][/fusion_builder_container][fusion_builder_container admin_label="" hundred_percent="no" equal_height_columns="no" menu_anchor="" hide_on_mobile="no" class="" id="" background_color="#000000″ background_image="" background_position="left top" background_repeat="no-repeat" fade="no" background_parallax="none" enable_mobile="no" parallax_speed="0.3″ video_mp4="" video_webm="" video_ogv="" video_url="" video_aspect_ratio="16:9″ video_loop="yes" video_mute="yes" video_preview_image="" border_size="0px" border_color="" border_style="solid" margin_top="" margin_bottom="" padding_top="20″ padding_right="" padding_bottom="20″ padding_left=""][fusion_builder_row][fusion_builder_column type="1_4″ layout="1_4″ last="no" spacing="yes" center_content="no" hide_on_mobile="yes" background_color="" background_image="" background_repeat="no-repeat" background_position="left top" hover_type="none" link="" border_position="all" border_size="0px" border_color="" border_style="solid" padding="" margin_top="" margin_bottom="" animation_type="0″ animation_direction="down" animation_speed="0.1″ animation_offset="" class="" id="" min_height=""][fusion_section_separator divider_candy="top" icon="" icon_color="" bordersize="1px" bordercolor="transparent" backgroundcolor="transparent" class="" id="" /][/fusion_builder_column][fusion_builder_column type="1_2″ layout="1_2″ spacing="yes" center_content="no" hover_type="none" link="" min_height="" hide_on_mobile="no" class="" id="" background_color="" background_image="" background_position="left top" undefined="" background_repeat="no-repeat" border_size="0″ border_color="" border_style="solid" border_position="all" padding="25px 20px 25px 20px" margin_top="" margin_bottom="" animation_type="" animation_direction="left" animation_speed="0.1″ animation_offset="" last="no"][fusion_text]
Acoustifence®
Noise Reducing Fences
[/fusion_text][/fusion_builder_column][fusion_builder_column type="1_4″ layout="1_4″ last="yes" spacing="yes" center_content="no" hide_on_mobile="yes" background_color="" background_image="" background_repeat="no-repeat" background_position="left top" hover_type="none" link="" border_position="all" border_size="0px" border_color="" border_style="solid" padding="" margin_top="" margin_bottom="" animation_type="0″ animation_direction="down" animation_speed="0.1″ animation_offset="" class="" id="" min_height=""][fusion_section_separator divider_candy="top" icon="" icon_color="" bordersize="1px" bordercolor="transparent" backgroundcolor="transparent" class="" id="" /][/fusion_builder_column][fusion_builder_column type="1_4″ layout="1_2″ spacing="yes" center_content="no" hover_type="none" link="" min_height="" hide_on_mobile="yes" class="" id="" background_color="" background_image="" background_position="left top" undefined="" background_repeat="no-repeat" border_size="0″ border_color="" border_style="solid" border_position="all" padding="0px 20px 0px 0px" margin_top="" margin_bottom="" animation_type="" animation_direction="down" animation_speed="0.1″ animation_offset="" last="no"][fusion_section_separator divider_type="triangle" divider_position="center" divider_candy="top" icon="" icon_color="" bordersize="50″ bordercolor="" backgroundcolor="transparent" hide_on_mobile="small-visibility,medium-visibility,large-visibility" class="" id="" /][/fusion_builder_column][fusion_builder_column type="1_2″ layout="1_2″ spacing="yes" center_content="no" hover_type="none" link="" min_height="" hide_on_mobile="small-visibility,medium-visibility,large-visibility" class="" id="" background_color="" background_image="" background_position="left top" undefined="" background_repeat="no-repeat" border_size="0″ border_color="" border_style="solid" border_position="all" padding="0px 20px 0px 20px" margin_top="" margin_bottom="" animation_type="" animation_direction="down" animation_speed="0.1″ animation_offset="" last="no"][fusion_text]
The Right Material
AcoustiFence® AF-6 is a highly effective, yet simple to install, outdoor acoustical barrier. The U.V. and mold resistant qualities of AcoustiFence make it uniquely suited to outdoor use. You can also paint it to blend in to any environment.
AcoustiFence is a flexible material. This yields coincidental gains in attenuation at those specific frequencies where rigid barriers have strong deficiencies. As a result you will see much higher levels of performance using Acoustifence than you would using typical construction materials. This also means that Acoustifence is a great solution compared to a wooden fence or any other type of reflective barrier.
Ease of Use
Acoustifence is extremely easy to install. You can secure it to a chain link fence, sandwich it between a wooden shadow box fence, or secure it to a frame as a stand alone material. This allows for a quick installation and a quick resolution to any noise complaints.
Acoustifence comes equipped with standard edge reinforcement and mounting grommets. We offer installation suggestions for each type of installation.
Details
Acoustifence is 1/8" thick and comes in standard sizes of 6' x 30'. You can also order custom lengths and if your project involves greater heights, AcoustiFence can be installed vertically rather than horizontally.
AcoustiFence has an acoustical performance of STC 28, which gives you a transmission loss of 28dB through the material. It is worth noting that the level of attenuation of all outdoor barriers is affected by a variety of factors including end diffraction, angle of diffraction, wind direction, humidity and temperature.
Contact Us
Feel free to contact us to speak with one of our Acoustifence specialist. We look forward to helping you with your outdoor noise and sound issues.
[/fusion_text][/fusion_builder_column][fusion_builder_column type="1_4″ layout="1_2″ spacing="yes" center_content="no" hover_type="none" link="" min_height="" hide_on_mobile="yes" class="" id="" background_color="" background_image="" background_position="left top" undefined="" background_repeat="no-repeat" border_size="0″ border_color="" border_style="solid" border_position="all" padding="0px 20px 0px 0px" margin_top="" margin_bottom="" animation_type="" animation_direction="down" animation_speed="0.1″ animation_offset="" last="no"][fusion_section_separator divider_type="triangle" divider_position="center" divider_candy="top" icon="" icon_color="" bordersize="50″ bordercolor="" backgroundcolor="transparent" hide_on_mobile="small-visibility,medium-visibility,large-visibility" class="" id="" /][/fusion_builder_column][fusion_builder_column type="1_6″ layout="1_2″ spacing="yes" center_content="no" hover_type="none" link="" min_height="" hide_on_mobile="yes" class="" id="" background_color="" background_image="" background_position="left top" undefined="" background_repeat="no-repeat" border_size="0″ border_color="" border_style="solid" border_position="all" padding="0px 20px 0px 0px" margin_top="" margin_bottom="" animation_type="" animation_direction="down" animation_speed="0.1″ animation_offset="" last="no"][fusion_section_separator divider_type="triangle" divider_position="center" divider_candy="top" icon="" icon_color="" bordersize="50″ bordercolor="" backgroundcolor="transparent" hide_on_mobile="small-visibility,medium-visibility,large-visibility" class="" id="" /][/fusion_builder_column][fusion_builder_column type="2_3″ layout="2_3″ spacing="yes" center_content="no" hover_type="none" link="" min_height="" hide_on_mobile="yes" class="" id="" background_color="" background_image="" background_position="left top" undefined="" background_repeat="no-repeat" border_size="0″ border_color="" border_style="solid" border_position="all" padding="50px 20px 0px 0px" margin_top="" margin_bottom="" animation_type="" animation_direction="down" animation_speed="0.1″ animation_offset="" last="no"][fusion_text]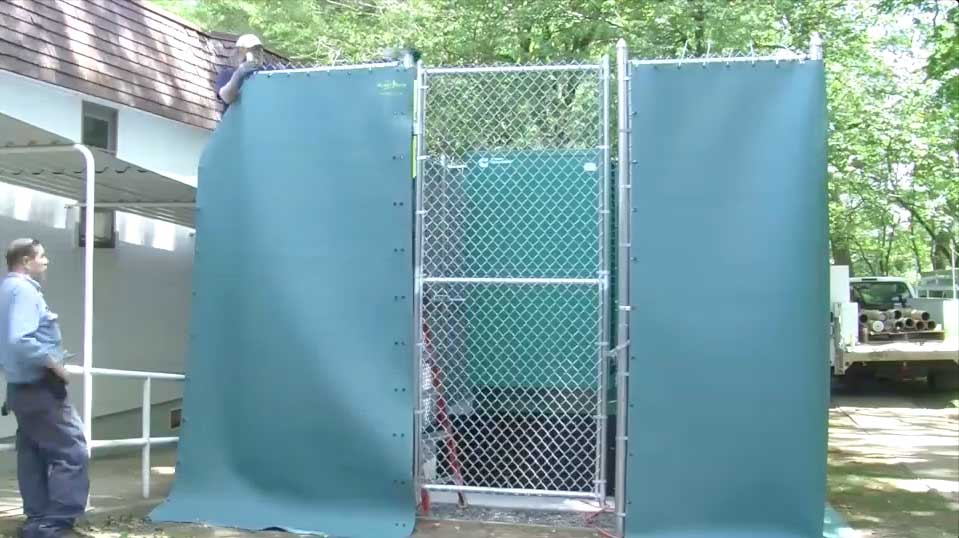 [/fusion_text][/fusion_builder_column][fusion_builder_column type="1_6″ layout="1_2″ spacing="yes" center_content="no" hover_type="none" link="" min_height="" hide_on_mobile="yes" class="" id="" background_color="" background_image="" background_position="left top" undefined="" background_repeat="no-repeat" border_size="0″ border_color="" border_style="solid" border_position="all" padding="0px 20px 0px 0px" margin_top="" margin_bottom="" animation_type="" animation_direction="down" animation_speed="0.1″ animation_offset="" last="no"][fusion_section_separator divider_type="triangle" divider_position="center" divider_candy="top" icon="" icon_color="" bordersize="50″ bordercolor="" backgroundcolor="transparent" hide_on_mobile="small-visibility,medium-visibility,large-visibility" class="" id="" /][/fusion_builder_column][fusion_builder_column type="1_6″ layout="1_2″ spacing="yes" center_content="no" hover_type="none" link="" min_height="" hide_on_mobile="yes" class="" id="" background_color="" background_image="" background_position="left top" undefined="" background_repeat="no-repeat" border_size="0″ border_color="" border_style="solid" border_position="all" padding="0px 20px 0px 0px" margin_top="" margin_bottom="" animation_type="" animation_direction="down" animation_speed="0.1″ animation_offset="" last="no"][fusion_section_separator divider_type="triangle" divider_position="center" divider_candy="top" icon="" icon_color="" bordersize="50″ bordercolor="" backgroundcolor="transparent" hide_on_mobile="small-visibility,medium-visibility,large-visibility" class="" id="" /][/fusion_builder_column][fusion_builder_column type="2_3″ layout="2_3″ spacing="yes" center_content="no" hover_type="none" link="" min_height="" hide_on_mobile="yes" class="" id="" background_color="" background_image="" background_position="left top" undefined="" background_repeat="no-repeat" border_size="0″ border_color="" border_style="solid" border_position="all" padding="50px 20px 0px 0px" margin_top="" margin_bottom="" animation_type="" animation_direction="down" animation_speed="0.1″ animation_offset="" last="no"][fusion_text]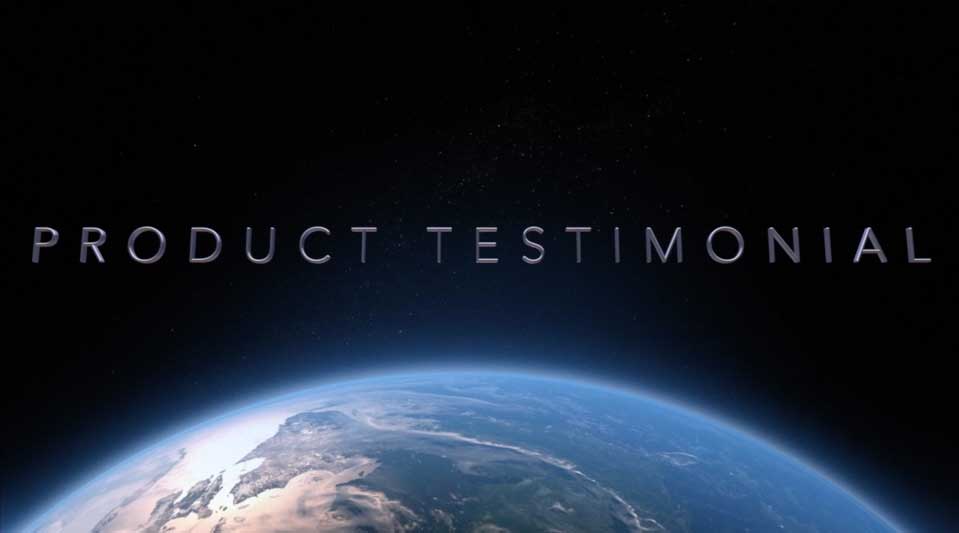 [/fusion_text][/fusion_builder_column][fusion_builder_column type="1_6″ layout="1_2″ spacing="yes" center_content="no" hover_type="none" link="" min_height="" hide_on_mobile="yes" class="" id="" background_color="" background_image="" background_position="left top" undefined="" background_repeat="no-repeat" border_size="0″ border_color="" border_style="solid" border_position="all" padding="0px 20px 0px 0px" margin_top="" margin_bottom="" animation_type="" animation_direction="down" animation_speed="0.1″ animation_offset="" last="no"][fusion_section_separator divider_type="triangle" divider_position="center" divider_candy="top" icon="" icon_color="" bordersize="50″ bordercolor="" backgroundcolor="transparent" hide_on_mobile="small-visibility,medium-visibility,large-visibility" class="" id="" /][/fusion_builder_column][fusion_builder_column type="1_1″ layout="1_1″ spacing="" center_content="no" hover_type="none" link="" min_height="" hide_on_mobile="small-visibility,medium-visibility,large-visibility" class="" id="" background_color="" background_image="" background_position="left top" undefined="" background_repeat="no-repeat" border_size="0″ border_color="" border_style="solid" border_position="all" padding="25px 0px 25px 0px" margin_top="" margin_bottom="" animation_type="" animation_direction="left" animation_speed="0.3″ animation_offset="" last="no"][fusion_text]
AcoustiFence® Foliage™ & Landscape™ Attachments
[/fusion_text][fusion_section_separator divider_type="triangle" divider_position="center" divider_candy="top" icon="" icon_color="" bordersize="25″ bordercolor="" backgroundcolor="transparent" hide_on_mobile="small-visibility,medium-visibility,large-visibility" class="" id="" /][fusion_imageframe image_id="41765″ style_type="none" stylecolor="" hover_type="none" bordersize="" bordercolor="" borderradius="" align="center" lightbox="no" gallery_id="" lightbox_image="" alt="AcoustiFence-Noise Reducing Fences" link="" linktarget="_self" hide_on_mobile="small-visibility,medium-visibility,large-visibility" class="" id="" animation_type="" animation_direction="left" animation_speed="0.3″ animation_offset=""]https://testsite.acoustiblok.com/wp-content/uploads/AFBrickWallBKPlants.jpg[/fusion_imageframe][fusion_section_separator divider_type="triangle" divider_position="center" divider_candy="top" icon="" icon_color="" bordersize="25″ bordercolor="" backgroundcolor="transparent" hide_on_mobile="small-visibility,medium-visibility,large-visibility" class="" id="" /][fusion_imageframe image_id="37876″ style_type="none" stylecolor="" hover_type="none" bordersize="" bordercolor="" borderradius="" align="center" lightbox="no" gallery_id="" lightbox_image="" alt="" link="" linktarget="_self" hide_on_mobile="small-visibility,medium-visibility,large-visibility" class="" id="" animation_type="" animation_direction="left" animation_speed="0.3″ animation_offset=""]https://testsite.acoustiblok.com/wp-content/uploads/AFLandscapingFoliageImageReduced1500.jpg[/fusion_imageframe][fusion_section_separator divider_type="triangle" divider_position="center" divider_candy="top" icon="" icon_color="" bordersize="25″ bordercolor="" backgroundcolor="transparent" hide_on_mobile="small-visibility,medium-visibility,large-visibility" class="" id="" /][fusion_imageframe image_id="37885″ style_type="none" stylecolor="" hover_type="none" bordersize="" bordercolor="" borderradius="" align="center" lightbox="no" gallery_id="" lightbox_image="" alt="" link="" linktarget="_self" hide_on_mobile="small-visibility,medium-visibility,large-visibility" class="" id="" animation_type="" animation_direction="left" animation_speed="0.3″ animation_offset=""]https://testsite.acoustiblok.com/wp-content/uploads/AFLanscapeLJHouseImage2.jpg[/fusion_imageframe][fusion_section_separator divider_type="triangle" divider_position="center" divider_candy="top" icon="" icon_color="" bordersize="25″ bordercolor="" backgroundcolor="transparent" hide_on_mobile="small-visibility,medium-visibility,large-visibility" class="" id="" /][fusion_imageframe image_id="37877″ style_type="none" stylecolor="" hover_type="none" bordersize="" bordercolor="" borderradius="" align="center" lightbox="no" gallery_id="" lightbox_image="" alt="" link="" linktarget="_self" hide_on_mobile="small-visibility,medium-visibility,large-visibility" class="" id="" animation_type="" animation_direction="left" animation_speed="0.3″ animation_offset=""]https://testsite.acoustiblok.com/wp-content/uploads/AFLandscapeAttachmentsImage1Reduced1620.jpg[/fusion_imageframe][fusion_section_separator divider_type="triangle" divider_position="center" divider_candy="top" icon="" icon_color="" bordersize="25″ bordercolor="" backgroundcolor="transparent" hide_on_mobile="small-visibility,medium-visibility,large-visibility" class="" id="" /][fusion_text]
(Note: Foliage and Landscape attachments are not sound barriers. To create your own custom graphic, submit a high resolution photo)
[/fusion_text][/fusion_builder_column][/fusion_builder_row][/fusion_builder_container][fusion_builder_container admin_label="" hundred_percent="no" equal_height_columns="no" menu_anchor="" hide_on_mobile="small-visibility,medium-visibility,large-visibility" class="givecontainerheight750″ id="" background_color="" background_image="https://testsite.acoustiblok.com/wp-content/uploads/AFPublix3-2260Reduced-1.jpg" background_position="left center" background_repeat="no-repeat" fade="yes" background_parallax="fixed" enable_mobile="no" parallax_speed="0.1″ video_mp4="" video_webm="" video_ogv="" video_url="" video_aspect_ratio="16:9″ video_loop="yes" video_mute="yes" video_preview_image="" border_size="" border_color="" border_style="solid" margin_top="" margin_bottom="" padding_top="" padding_right="" padding_bottom="" padding_left=""][fusion_builder_row][fusion_builder_column type="1_1″ layout="1_1″ spacing="" center_content="no" hover_type="none" link="" min_height="" hide_on_mobile="small-visibility,medium-visibility,large-visibility" class="" id="" background_color="" background_image="" background_position="left top" background_repeat="no-repeat" border_size="0″ border_color="" border_style="solid" border_position="all" padding="" dimension_margin="" animation_type="" animation_direction="left" animation_speed="0.3″ animation_offset="" last="no"][fusion_section_separator divider_type="triangle" divider_position="center" divider_candy="top" icon="" icon_color="" bordersize="1″ bordercolor="" backgroundcolor="transparent" hide_on_mobile="small-visibility,medium-visibility,large-visibility" class="" id="" /][/fusion_builder_column][/fusion_builder_row][/fusion_builder_container][fusion_builder_container background_color="#000000″ background_image="" background_parallax="none" enable_mobile="no" parallax_speed="0.3″ background_repeat="no-repeat" background_position="left top" video_url="" video_aspect_ratio="16:9″ video_webm="" video_mp4="" video_ogv="" video_preview_image="" overlay_color="" video_mute="yes" video_loop="yes" fade="yes" border_size="0px" border_color="" border_style="solid" padding_top="20″ padding_bottom="20″ padding_left="" padding_right="" hundred_percent="no" equal_height_columns="no" hide_on_mobile="no" menu_anchor="" class="" id=""][fusion_builder_row][fusion_builder_column type="1_6″ layout="1_4″ last="no" spacing="yes" center_content="no" hide_on_mobile="no" background_color="" background_image="" background_repeat="no-repeat" background_position="left top" hover_type="none" link="" border_position="all" border_size="0px" border_color="" border_style="solid" padding="" margin_top="" margin_bottom="" animation_type="0″ animation_direction="down" animation_speed="0.1″ animation_offset="" class="" id="" min_height=""][fusion_section_separator divider_candy="top" icon="" icon_color="" bordersize="1px" bordercolor="transparent" backgroundcolor="transparent" class="" id="" /][/fusion_builder_column][fusion_builder_column type="2_3″ layout="2_3″ spacing="yes" center_content="no" hover_type="none" link="" min_height="" hide_on_mobile="no" class="" id="" background_color="" background_image="" background_position="left top" undefined="" background_repeat="no-repeat" border_size="0″ border_color="" border_style="solid" border_position="all" padding="25px 0px 0px 0px" margin_top="" margin_bottom="" animation_type="" animation_direction="down" animation_speed="0.1″ animation_offset="" last="no"][fusion_text]
Acoustifence® – Noise Reducing Fences
[/fusion_text][fusion_imageframe image_id="37171″ style_type="none" stylecolor="" hover_type="none" bordersize="" bordercolor="" borderradius="" align="center" lightbox="no" gallery_id="" lightbox_image="" alt="" link="" linktarget="_self" hide_on_mobile="small-visibility,medium-visibility,large-visibility" class="" id="" animation_type="" animation_direction="left" animation_speed="0.3″ animation_offset=""]https://testsite.acoustiblok.com/wp-content/uploads/AFProjCollageReduced1056-1.jpg[/fusion_imageframe][fusion_section_separator divider_candy="top" icon="" icon_color="" bordersize="25px" bordercolor="transparent" backgroundcolor="transparent" class="" id="" /][fusion_text]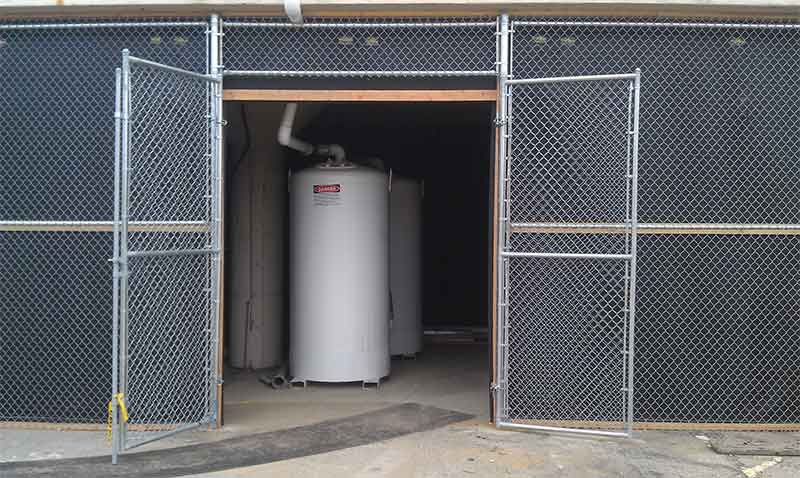 [/fusion_text][fusion_section_separator divider_candy="top" icon="" icon_color="" bordersize="25px" bordercolor="transparent" backgroundcolor="transparent" class="" id="" /][fusion_text]
Acoustifence® – Noise Reducing Fences
[/fusion_text][/fusion_builder_column][fusion_builder_column type="1_6″ layout="1_4″ last="yes" spacing="yes" center_content="no" hide_on_mobile="no" background_color="" background_image="" background_repeat="no-repeat" background_position="left top" hover_type="none" link="" border_position="all" border_size="0px" border_color="" border_style="solid" padding="20px" margin_top="" margin_bottom="" animation_type="0″ animation_direction="down" animation_speed="0.1″ animation_offset="" class="" id="" min_height=""][fusion_section_separator divider_candy="top" icon="" icon_color="" bordersize="1px" bordercolor="transparent" backgroundcolor="transparent" class="" id="" /][/fusion_builder_column][/fusion_builder_row][/fusion_builder_container][fusion_builder_container admin_label="" hundred_percent="no" equal_height_columns="no" menu_anchor="" hide_on_mobile="medium-visibility,large-visibility" class="givecontainerheight750″ id="" background_color="#000000″ background_image="https://testsite.acoustiblok.com/wp-content/uploads/CCAOptimizedImage.jpg" background_position="center bottom" background_repeat="no-repeat" fade="yes" background_parallax="fixed" enable_mobile="no" parallax_speed="0.1″ video_mp4="" video_webm="" video_ogv="" video_url="" video_aspect_ratio="16:9″ video_loop="yes" video_mute="yes" video_preview_image="" border_size="0px" border_color="" border_style="solid" margin_top="" margin_bottom="" padding_top="20″ padding_right="" padding_bottom="20″ padding_left=""][fusion_builder_row][fusion_builder_column type="1_1″ layout="1_1″ background_position="left top" background_color="" border_size="" border_color="" border_style="solid" spacing="yes" background_image="" background_repeat="no-repeat" padding="" margin_top="0px" margin_bottom="0px" class="" id="" animation_type="" animation_speed="0.3″ animation_direction="left" hide_on_mobile="no" center_content="no" min_height="none" last="no" hover_type="none" link="" border_position="all"][/fusion_builder_column][/fusion_builder_row][/fusion_builder_container][fusion_builder_container admin_label="" hundred_percent="no" equal_height_columns="no" menu_anchor="" hide_on_mobile="small-visibility" class="givecontainerheight350″ id="" background_color="#000000″ background_image="https://testsite.acoustiblok.com/wp-content/uploads/CCAOptimizedImage.jpg" background_position="right top" background_repeat="no-repeat" fade="yes" background_parallax="fixed" enable_mobile="no" parallax_speed="0.1″ video_mp4="" video_webm="" video_ogv="" video_url="" video_aspect_ratio="16:9″ video_loop="yes" video_mute="yes" video_preview_image="" border_size="0px" border_color="" border_style="solid" margin_top="" margin_bottom="" padding_top="20″ padding_right="" padding_bottom="20″ padding_left=""][fusion_builder_row][fusion_builder_column type="1_1″ layout="1_1″ background_position="left top" background_color="" border_size="" border_color="" border_style="solid" spacing="yes" background_image="" background_repeat="no-repeat" padding="" margin_top="0px" margin_bottom="0px" class="" id="" animation_type="" animation_speed="0.3″ animation_direction="left" hide_on_mobile="no" center_content="no" min_height="none" last="no" hover_type="none" link="" border_position="all"][/fusion_builder_column][/fusion_builder_row][/fusion_builder_container][fusion_builder_container admin_label="" hundred_percent="no" equal_height_columns="no" menu_anchor="" hide_on_mobile="no" class="" id="" background_color="#000000″ background_image="" background_position="left top" background_repeat="no-repeat" fade="yes" background_parallax="none" enable_mobile="no" parallax_speed="0.3″ video_mp4="" video_webm="" video_ogv="" video_url="" video_aspect_ratio="16:9″ video_loop="yes" video_mute="yes" video_preview_image="" border_size="0px" border_color="" border_style="solid" margin_top="" margin_bottom="" padding_top="50px" padding_right="" padding_bottom="50px" padding_left="50px"][fusion_builder_row][fusion_builder_column type="1_5″ layout="1_5″ last="no" spacing="yes" center_content="no" hide_on_mobile="yes" background_color="" background_image="" background_repeat="no-repeat" background_position="left top" hover_type="none" link="" border_position="all" border_size="0px" border_color="" border_style="solid" padding="" margin_top="" margin_bottom="" animation_type="0″ animation_direction="down" animation_speed="0.1″ animation_offset="" class="" id="" min_height=""][fusion_section_separator divider_candy="top" icon="" icon_color="" bordersize="1px" bordercolor="transparent" backgroundcolor="transparent" class="" id="" /][/fusion_builder_column][fusion_builder_column type="3_5″ layout="3_5″ last="no" spacing="yes" center_content="no" hide_on_mobile="no" background_color="" background_image="" background_repeat="no-repeat" background_position="left top" hover_type="none" link="" border_position="all" border_size="0px" border_color="" border_style="" padding="" margin_top="" margin_bottom="" animation_type="" animation_direction="" animation_speed="0.1″ animation_offset="" class="" id="" min_height=""][fusion_text]
Acoustifence® – Noise Reducing Fences
[/fusion_text][fusion_imageframe image_id="37173″ style_type="none" stylecolor="" hover_type="none" bordersize="" bordercolor="" borderradius="" align="center" lightbox="no" gallery_id="" lightbox_image="" alt="" link="" linktarget="_self" hide_on_mobile="small-visibility,medium-visibility,large-visibility" class="" id="" animation_type="" animation_direction="left" animation_speed="0.3″ animation_offset=""]https://testsite.acoustiblok.com/wp-content/uploads/AFChargingStationReducedHoriz.jpg[/fusion_imageframe][fusion_section_separator divider_candy="top" icon="" icon_color="" bordersize="25px" bordercolor="transparent" backgroundcolor="transparent" class="" id="" /][fusion_imageframe image_id="37174″ style_type="none" stylecolor="" hover_type="none" bordersize="" bordercolor="" borderradius="" align="center" lightbox="no" gallery_id="" lightbox_image="" alt="" link="" linktarget="_self" hide_on_mobile="small-visibility,medium-visibility,large-visibility" class="" id="" animation_type="" animation_direction="left" animation_speed="0.3″ animation_offset=""]https://testsite.acoustiblok.com/wp-content/uploads/Pelican-Landing-Pickleball-Court-After5-Reduced.jpg[/fusion_imageframe][fusion_section_separator divider_candy="top" icon="" icon_color="" bordersize="25px" bordercolor="transparent" backgroundcolor="transparent" class="" id="" /][fusion_text]
Acoustifence® – Noise Reducing Fences
[/fusion_text][/fusion_builder_column][fusion_builder_column type="1_5″ layout="1_5″ last="yes" spacing="yes" center_content="no" hide_on_mobile="yes" background_color="" background_image="" background_repeat="no-repeat" background_position="left top" hover_type="none" link="" border_position="all" border_size="0px" border_color="" border_style="solid" padding="" margin_top="" margin_bottom="" animation_type="0″ animation_direction="down" animation_speed="0.1″ animation_offset="" class="" id="" min_height=""][fusion_section_separator divider_candy="top" icon="" icon_color="" bordersize="1px" bordercolor="transparent" backgroundcolor="transparent" class="" id="" /][/fusion_builder_column][/fusion_builder_row][/fusion_builder_container][fusion_builder_container admin_label="" hundred_percent="no" equal_height_columns="no" menu_anchor="" hide_on_mobile="medium-visibility,large-visibility" class="fullbackgroundcont maxwidthcbgi" id="" background_color="#000000″ background_image="https://testsite.acoustiblok.com/wp-content/uploads/AcoustifenceBlueSky2260Reduced2.jpg" background_position="right center" background_repeat="no-repeat" fade="yes" background_parallax="fixed" enable_mobile="no" parallax_speed="0.9″ video_mp4="" video_webm="" video_ogv="" video_url="" video_aspect_ratio="16:9″ video_loop="yes" video_mute="yes" video_preview_image="" border_size="0px" border_color="" border_style="solid" margin_top="" margin_bottom="" padding_top="20″ padding_right="" padding_bottom="20″ padding_left=""][fusion_builder_row][fusion_builder_column type="1_1″ layout="1_1″ background_position="left top" background_color="" border_size="" border_color="" border_style="solid" spacing="yes" background_image="" background_repeat="no-repeat" padding="" margin_top="0px" margin_bottom="0px" class="" id="" animation_type="" animation_speed="0.3″ animation_direction="left" hide_on_mobile="no" center_content="no" min_height="none" last="no" hover_type="none" link="" border_position="all"][fusion_section_separator divider_candy="top" icon="" icon_color="" bordersize="750px" bordercolor="transparent" backgroundcolor="transparent" class="" id="" /][/fusion_builder_column][/fusion_builder_row][/fusion_builder_container][fusion_builder_container admin_label="" hundred_percent="no" equal_height_columns="no" menu_anchor="" hide_on_mobile="small-visibility" class="givecontainerheight200″ id="" background_color="#000000″ background_image="https://testsite.acoustiblok.com/wp-content/uploads/AcoustifenceBlueSky2260Reduced2.jpg" background_position="right center" background_repeat="no-repeat" fade="yes" background_parallax="none" enable_mobile="no" parallax_speed="0.9″ video_mp4="" video_webm="" video_ogv="" video_url="" video_aspect_ratio="16:9″ video_loop="yes" video_mute="yes" video_preview_image="" border_size="0px" border_color="" border_style="solid" margin_top="" margin_bottom="" padding_top="20″ padding_right="" padding_bottom="20″ padding_left=""][fusion_builder_row][fusion_builder_column type="1_1″ layout="1_1″ background_position="left top" background_color="" border_size="" border_color="" border_style="solid" spacing="yes" background_image="" background_repeat="no-repeat" padding="" margin_top="0px" margin_bottom="0px" class="" id="" animation_type="" animation_speed="0.3″ animation_direction="left" hide_on_mobile="no" center_content="no" min_height="none" last="no" hover_type="none" link="" border_position="all"][/fusion_builder_column][/fusion_builder_row][/fusion_builder_container][fusion_builder_container admin_label="" hundred_percent="no" equal_height_columns="no" menu_anchor="" hide_on_mobile="small-visibility,medium-visibility,large-visibility" class="" id="" background_color="#000000″ background_image="" background_position="center center" background_repeat="no-repeat" fade="no" background_parallax="none" enable_mobile="no" parallax_speed="0.3″ video_mp4="" video_webm="" video_ogv="" video_url="" video_aspect_ratio="16:9″ video_loop="yes" video_mute="yes" video_preview_image="" border_size="" border_color="" border_style="solid" margin_top="" margin_bottom="" padding_top="50px" padding_right="" padding_bottom="50px" padding_left=""][fusion_builder_row][fusion_builder_column type="1_1″ layout="1_1″ spacing="" center_content="no" hover_type="none" link="" min_height="" hide_on_mobile="small-visibility,medium-visibility,large-visibility" class="" id="" background_color="" background_image="" background_position="left top" background_repeat="no-repeat" border_size="0″ border_color="" border_style="solid" border_position="all" padding="" dimension_margin="" animation_type="" animation_direction="left" animation_speed="0.3″ animation_offset="" last="no"][fusion_text]
AcoustiFence Installed with Stainless Steel Ties
[/fusion_text][fusion_section_separator divider_type="triangle" divider_position="center" divider_candy="top" icon="" icon_color="" bordersize="50″ bordercolor="" backgroundcolor="transparent" hide_on_mobile="small-visibility,medium-visibility,large-visibility" class="" id="" /][fusion_imageframe image_id="41283″ style_type="none" stylecolor="" hover_type="none" bordersize="" bordercolor="" borderradius="" align="center" lightbox="no" gallery_id="" lightbox_image="" alt="AcoustiFence-Noise Reducing Fences" link="" linktarget="_self" hide_on_mobile="small-visibility,medium-visibility,large-visibility" class="" id="" animation_type="" animation_direction="left" animation_speed="0.3″ animation_offset=""]https://testsite.acoustiblok.com/wp-content/uploads/AFBlackInstalledMetalTies.jpg[/fusion_imageframe][fusion_section_separator divider_type="triangle" divider_position="center" divider_candy="top" icon="" icon_color="" bordersize="35″ bordercolor="" backgroundcolor="transparent" hide_on_mobile="small-visibility,medium-visibility,large-visibility" class="" id="" /][fusion_text]
AcoustiFence Installed with Stainless Steel Ties
[/fusion_text][fusion_section_separator divider_type="triangle" divider_position="center" divider_candy="top" icon="" icon_color="" bordersize="25″ bordercolor="" backgroundcolor="transparent" hide_on_mobile="small-visibility,medium-visibility,large-visibility" class="" id="" /][fusion_imageframe image_id="41282″ style_type="none" stylecolor="" hover_type="none" bordersize="" bordercolor="" borderradius="" align="none" lightbox="no" gallery_id="" lightbox_image="" alt="AcoustiFence-Noise Reducing Fences" link="" linktarget="_self" hide_on_mobile="small-visibility,medium-visibility,large-visibility" class="" id="" animation_type="" animation_direction="left" animation_speed="0.3″ animation_offset=""]https://testsite.acoustiblok.com/wp-content/uploads/AFBlackInstalled3Pieces.jpg[/fusion_imageframe][/fusion_builder_column][/fusion_builder_row][/fusion_builder_container][fusion_builder_container admin_label="" hundred_percent="no" equal_height_columns="no" menu_anchor="" hide_on_mobile="large-visibility" class="hideontablet fullbackgroundcont maxwidthcbgi" id="" background_color="#000000″ background_image="" background_position="center center" background_repeat="no-repeat" fade="yes" background_parallax="fixed" enable_mobile="no" parallax_speed="0.9″ video_mp4="" video_webm="" video_ogv="" video_url="" video_aspect_ratio="16:9″ video_loop="yes" video_mute="yes" video_preview_image="" border_size="0px" border_color="" border_style="solid" margin_top="" margin_bottom="" padding_top="50px" padding_right="" padding_bottom="" padding_left=""][fusion_builder_row][fusion_builder_column type="1_1″ layout="1_1″ spacing="yes" center_content="no" hover_type="none" link="" min_height="" hide_on_mobile="yes" class="" id="" background_color="" background_image="" background_position="left top" undefined="" background_repeat="no-repeat" border_size="0″ border_color="" border_style="solid" border_position="all" padding="0px 20px 0px 20px" margin_top="" margin_bottom="" animation_type="" animation_direction="down" animation_speed="0.1″ animation_offset="" last="no"][fusion_text]
Acoustifence®
Noise Solution Applications
[/fusion_text][fusion_portfolio layout="grid" picture_size="auto" text_layout="no_text" columns="6″ one_column_text_position="below" column_spacing="12″ number_posts="6″ portfolio_title_display="all" portfolio_text_alignment="left" portfolio_layout_padding="" filters="no" pull_by="category" cat_slug="acoustifence" exclude_cats="" tag_slug="" exclude_tags="" pagination_type="none" hide_url_params="on" offset="" content_length="excerpt" excerpt_length="0″ strip_html="yes" carousel_layout="title_below_image" scroll_items="" autoplay="no" show_nav="yes" mouse_scroll="no" hide_on_mobile="small-visibility,medium-visibility,large-visibility" class="nomarginbottom" id="" animation_type="" animation_direction="down" animation_speed="0.1″ animation_offset="" /][/fusion_builder_column][/fusion_builder_row][/fusion_builder_container][fusion_builder_container admin_label="" hundred_percent="no" equal_height_columns="no" menu_anchor="" hide_on_mobile="small-visibility,medium-visibility,large-visibility" class="" id="" background_color="#000000″ background_image="" background_position="center center" background_repeat="no-repeat" fade="yes" background_parallax="fixed" enable_mobile="no" parallax_speed="0.9″ video_mp4="" video_webm="" video_ogv="" video_url="" video_aspect_ratio="16:9″ video_loop="yes" video_mute="yes" video_preview_image="" border_size="0px" border_color="" border_style="solid" margin_top="" margin_bottom="" padding_top="" padding_right="20px" padding_bottom="" padding_left="20px"][fusion_builder_row][fusion_builder_column type="1_1″ layout="1_1″ spacing="yes" center_content="no" hover_type="none" link="" min_height="" hide_on_mobile="yes" class="" id="" background_color="transparent" background_image="" background_position="left top" undefined="" background_repeat="no-repeat" border_size="0″ border_color="" border_style="solid" border_position="all" padding="" margin_top="" margin_bottom="" animation_type="" animation_direction="down" animation_speed="0.1″ animation_offset="" last="no"][fusion_text]
Acoustifence®
Customer Project Examples
[/fusion_text][fusion_blog layout="grid" blog_grid_columns="4″ blog_grid_column_spacing="20″ number_posts="-1″ offset="" pull_by="category" cat_slug="acoustifenceproduct" exclude_cats="" tag_slug="" exclude_tags="" orderby="date" order="DESC" thumbnail="yes" title="yes" title_link="yes" excerpt="yes" excerpt_length="0″ strip_html="yes" meta_all="no" meta_author="no" meta_categories="no" meta_comments="no" meta_date="no" meta_link="no" meta_tags="no" scrolling="no" hide_on_mobile="small-visibility,medium-visibility,large-visibility" class="" id="" /][/fusion_builder_column][/fusion_builder_row][/fusion_builder_container][fusion_builder_container admin_label="" hundred_percent="no" equal_height_columns="yes" menu_anchor="" hide_on_mobile="no" class="" id="" background_color="#000000″ background_image="" background_position="left top" background_repeat="no-repeat" fade="no" background_parallax="none" enable_mobile="no" parallax_speed="0.3″ video_mp4="" video_webm="" video_ogv="" video_url="" video_aspect_ratio="16:9″ video_loop="yes" video_mute="yes" video_preview_image="" border_size="0px" border_color="" border_style="solid" margin_top="" margin_bottom="" padding_top="50px" padding_right="20px" padding_bottom="50px" padding_left="20px"][fusion_builder_row][fusion_builder_column type="1_1″ layout="1_2″ last="no" spacing="yes" center_content="no" hide_on_mobile="no" background_color="" background_image="" background_repeat="no-repeat" background_position="left top" hover_type="none" link="" border_position="all" border_size="0px" border_color="" border_style="" padding="" margin_top="" margin_bottom="" animation_type="" animation_direction="" animation_speed="0.1″ animation_offset="" class="" id="" min_height=""][fusion_code]W25pbmphX2Zvcm1zIGlkPTVd[/fusion_code][/fusion_builder_column][/fusion_builder_row][/fusion_builder_container][fusion_builder_container background_color="#000000″ background_image="" background_parallax="none" enable_mobile="no" parallax_speed="0.1″ background_repeat="no-repeat" background_position="left top" video_url="" video_aspect_ratio="16:9″ video_webm="" video_mp4="" video_ogv="" video_preview_image="" overlay_color="" video_mute="yes" video_loop="yes" fade="yes" border_size="0px" border_color="" border_style="solid" padding_top="20″ padding_bottom="20″ padding_left="" padding_right="" hundred_percent="no" equal_height_columns="yes" hide_on_mobile="yes" menu_anchor="" class="hideontablet" id=""][fusion_builder_row][fusion_builder_column type="1_1″ layout="1_1″ last="yes" spacing="yes" center_content="no" hide_on_mobile="no" background_color="" background_image="" background_repeat="no-repeat" background_position="left top" hover_type="none" link="" border_position="all" border_size="0px" border_color="" border_style="solid" padding="" margin_top="" margin_bottom="" animation_type="0″ animation_direction="down" animation_speed="0.1″ animation_offset="" class="" id="" min_height=""][fusion_text]
Acoustifence®
Documents
[/fusion_text][/fusion_builder_column][/fusion_builder_row][/fusion_builder_container][fusion_builder_container admin_label="" hundred_percent="no" equal_height_columns="no" menu_anchor="" hide_on_mobile="no" class="" id="" background_color="#000000″ background_image="" background_position="left top" background_repeat="no-repeat" fade="no" background_parallax="none" enable_mobile="no" parallax_speed="0.3″ video_mp4="" video_webm="" video_ogv="" video_url="" video_aspect_ratio="16:9″ video_loop="yes" video_mute="yes" video_preview_image="" border_size="0px" border_color="" border_style="solid" margin_top="" margin_bottom="" padding_top="50px" padding_right="20px" padding_bottom="50px" padding_left="20px"][fusion_builder_row][fusion_builder_column type="1_1″ layout="1_1″ spacing="yes" center_content="no" hover_type="none" link="" min_height="none" hide_on_mobile="no" class="" id="" background_color="#000000″ background_image="" background_position="left top" undefined="" background_repeat="no-repeat" border_size="" border_color="" border_style="solid" border_position="all" padding="" margin_top="0px" margin_bottom="0px" animation_type="" animation_direction="left" animation_speed="0.3″ animation_offset="" last="no"][fusion_text][/fusion_text][/fusion_builder_column][fusion_builder_column type="1_1″ layout="1_1″ spacing="yes" center_content="no" hover_type="none" link="" min_height="none" hide_on_mobile="no" class="" id="" background_color="#000000″ background_image="" background_position="left top" undefined="" background_repeat="no-repeat" border_size="" border_color="" border_style="solid" border_position="all" padding="" margin_top="0px" margin_bottom="0px" animation_type="" animation_direction="left" animation_speed="0.3″ animation_offset="" last="no"][fusion_text]
Acoustifence
[/fusion_text][/fusion_builder_column][/fusion_builder_row][/fusion_builder_container][fusion_builder_container admin_label="" hundred_percent="no" equal_height_columns="yes" menu_anchor="" hide_on_mobile="large-visibility" class="" id="" background_color="#000000″ background_image="" background_position="left top" background_repeat="no-repeat" fade="yes" background_parallax="fixed" enable_mobile="no" parallax_speed="0.1″ video_mp4="" video_webm="" video_ogv="" video_url="" video_aspect_ratio="16:9″ video_loop="yes" video_mute="yes" video_preview_image="" border_size="0px" border_color="" border_style="solid" margin_top="" margin_bottom="" padding_top="50px" padding_right="20px" padding_bottom="50px" padding_left="20px"][fusion_builder_row][fusion_builder_column type="1_4″ layout="1_4″ last="no" spacing="yes" center_content="no" hide_on_mobile="no" background_color="" background_image="" background_repeat="no-repeat" background_position="left top" hover_type="none" link="" border_position="all" border_size="0px" border_color="" border_style="" padding="" margin_top="" margin_bottom="" animation_type="" animation_direction="" animation_speed="0.1″ animation_offset="" class="" id="" min_height=""][fusion_person name="AcoustiFence" title="Product Data Sheet" picture="https://testsite.acoustiblok.com/wp-content/uploads/AF-PDS-Image-Reduced.jpg" pic_link="https://testsite.acoustiblok.com/wp-content/uploads/AcoustiFence-Product-Data-Sheet.pdf" linktarget="_self" pic_style="none" hover_type="liftup" background_color="" content_alignment="" pic_style_color="" pic_bordersize="0px" pic_bordercolor="#ffffff" pic_borderradius="1px" icon_position="" social_icon_boxed="" social_icon_boxed_radius="" social_icon_color_type="" social_icon_colors="" social_icon_boxed_colors="" social_icon_tooltip="" email="" facebook="" twitter="" instagram="" dribbble="" google="" linkedin="" blogger="" tumblr="" reddit="" yahoo="" deviantart="" vimeo="" youtube="" pinterest="" rss="" digg="" flickr="" forrst="" myspace="" skype="" paypal="" dropbox="" soundcloud="" vk="" xing="" show_custom="no" class="" id="" /][/fusion_builder_column][fusion_builder_column type="1_4″ layout="1_4″ last="no" spacing="yes" center_content="no" hide_on_mobile="no" background_color="" background_image="" background_repeat="no-repeat" background_position="left top" hover_type="none" link="" border_position="all" border_size="0px" border_color="" border_style="" padding="" margin_top="" margin_bottom="" animation_type="" animation_direction="" animation_speed="0.1″ animation_offset="" class="" id="" min_height=""][fusion_person name="AcoustiFence" title="Article Information Sheet" picture="https://testsite.acoustiblok.com/wp-content/uploads/AF-AIS-Image.jpg" pic_link="https://testsite.acoustiblok.com/wp-content/uploads/AF-Article-Information-Sheet.pdf" linktarget="_self" pic_style="none" hover_type="liftup" background_color="" content_alignment="" pic_style_color="" pic_bordersize="1px" pic_bordercolor="#ffffff" pic_borderradius="1px" icon_position="" social_icon_boxed="" social_icon_boxed_radius="" social_icon_color_type="" social_icon_colors="" social_icon_boxed_colors="" social_icon_tooltip="" email="" facebook="" twitter="" instagram="" dribbble="" google="" linkedin="" blogger="" tumblr="" reddit="" yahoo="" deviantart="" vimeo="" youtube="" pinterest="" rss="" digg="" flickr="" forrst="" myspace="" skype="" paypal="" dropbox="" soundcloud="" vk="" xing="" show_custom="no" class="" id="" /][/fusion_builder_column][fusion_builder_column type="1_4″ layout="1_4″ last="no" spacing="yes" center_content="no" hide_on_mobile="no" background_color="" background_image="" background_repeat="no-repeat" background_position="left top" hover_type="none" link="" border_position="all" border_size="0px" border_color="" border_style="" padding="" margin_top="" margin_bottom="" animation_type="" animation_direction="" animation_speed="0.1″ animation_offset="" class="" id="" min_height=""][fusion_person name="AcoustiFence" title="Installation Instructions – Chain Link Fences" picture="https://testsite.acoustiblok.com/wp-content/uploads/AF-Inst-Instr-Chain-Link.jpg" pic_link="https://testsite.acoustiblok.com/wp-content/uploads/AcoustiFence-Installation-Instructions-Chain-Link-Fence1.pdf" linktarget="_self" pic_style="none" hover_type="liftup" background_color="" content_alignment="" pic_style_color="" pic_bordersize="1px" pic_bordercolor="#ffffff" pic_borderradius="1px" icon_position="" social_icon_boxed="" social_icon_boxed_radius="" social_icon_color_type="" social_icon_colors="" social_icon_boxed_colors="" social_icon_tooltip="" email="" facebook="" twitter="" instagram="" dribbble="" google="" linkedin="" blogger="" tumblr="" reddit="" yahoo="" deviantart="" vimeo="" youtube="" pinterest="" rss="" digg="" flickr="" forrst="" myspace="" skype="" paypal="" dropbox="" soundcloud="" vk="" xing="" show_custom="no" class="" id="" /][/fusion_builder_column][fusion_builder_column type="1_4″ layout="1_4″ last="yes" spacing="yes" center_content="no" hide_on_mobile="no" background_color="" background_image="" background_repeat="no-repeat" background_position="left top" hover_type="none" link="" border_position="all" border_size="0px" border_color="" border_style="" padding="" margin_top="" margin_bottom="" animation_type="" animation_direction="" animation_speed="0.1″ animation_offset="" class="" id="" min_height=""][fusion_person name="AcoustiFence" title="Installation Instructions – Wood Fences" picture="https://testsite.acoustiblok.com/wp-content/uploads/AF-Wood-Fence-Inst-Instr-Image.jpg" pic_link="https://testsite.acoustiblok.com/wp-content/uploads/AcoustiFence-Installation-Instructions-Wood-Fence.pdf" linktarget="_self" pic_style="none" hover_type="liftup" background_color="" content_alignment="" pic_style_color="" pic_bordersize="1px" pic_bordercolor="#ffffff" pic_borderradius="1px" icon_position="" social_icon_boxed="" social_icon_boxed_radius="" social_icon_color_type="" social_icon_colors="" social_icon_boxed_colors="" social_icon_tooltip="" email="" facebook="" twitter="" instagram="" dribbble="" google="" linkedin="" blogger="" tumblr="" reddit="" yahoo="" deviantart="" vimeo="" youtube="" pinterest="" rss="" digg="" flickr="" forrst="" myspace="" skype="" paypal="" dropbox="" soundcloud="" vk="" xing="" show_custom="no" class="" id="" /][/fusion_builder_column][/fusion_builder_row][/fusion_builder_container]