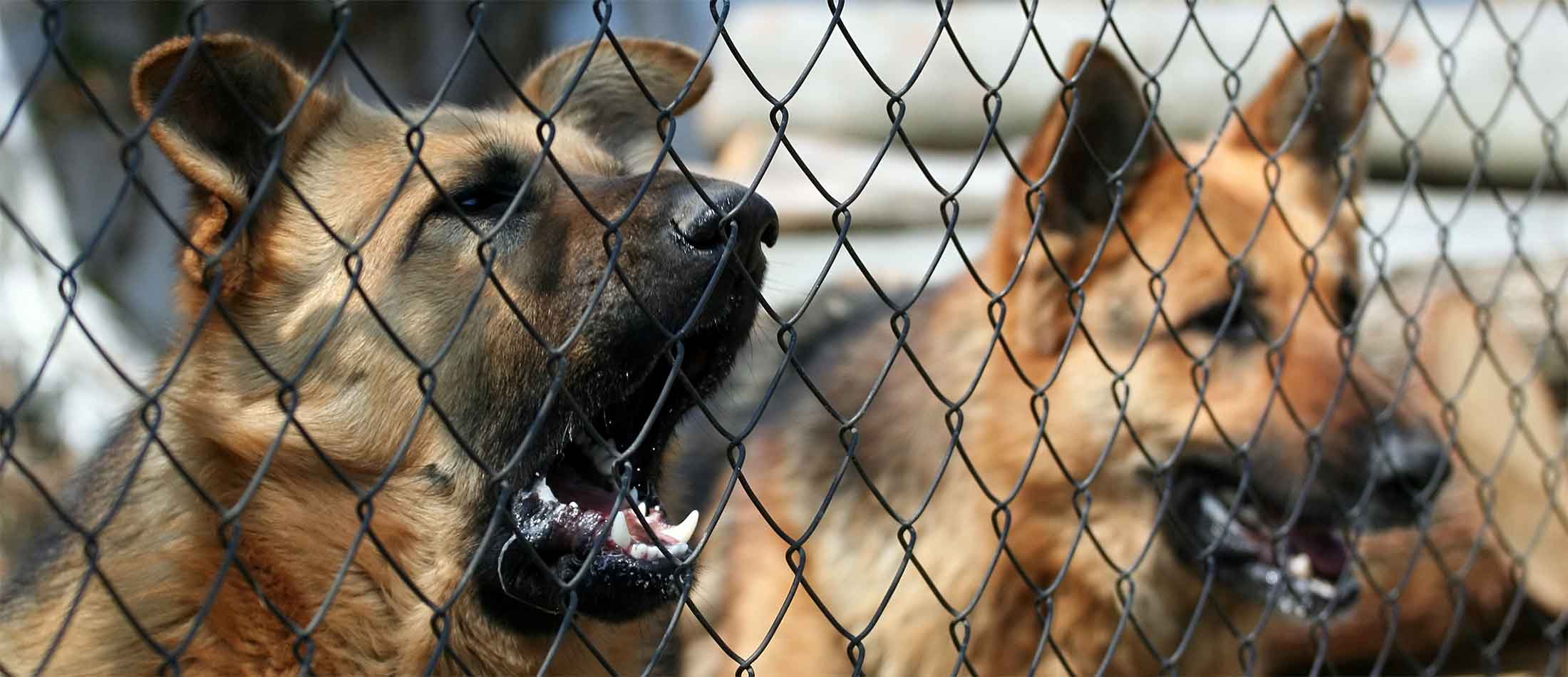 Animal Noise
Is it a barking dog? A squawking parrot?  Or maybe some cats that just wont be quiet. These are just some of the pets that we all know and love. But when it's not yours and midnight it would be nice to not hear the sound of your neighbors animals.
Acoustiblok has the answer to quite those noisy animals. Acoustifence (AF-6) is a handy material to make all neighbors happy ones!  Acoustifence is an amazingly simple product. Acoustifence is a UV tolerant, flexible, mold resistant, ¼" thick material that has an STC 28.  It is used to block unwanted noise levels from reaching a particular point of complaints. All you need is a chain link fence and you are off and running. Acoustifence can have mounting grommets placed in the leading edges so you can strap it directly to your fence structure, (please reference our installation guidelines for specifics). Acoustifence is easy to disguise using our "landscape" add ons or by strategically placing some foliage in front of your Acoustifence. Common wooden fences can also be outfitted with Acoustifence as well. 
So if you love animals but hate disturbances they can cause at inconvenient hours feel free to contact us directly to speak with an Acoustifence specialist.